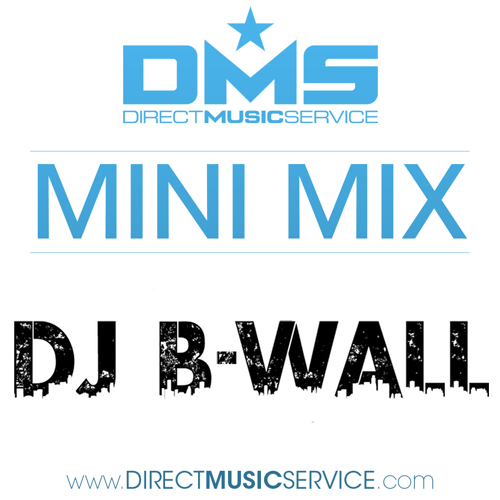 DMS MINI MIX WEEK #203 DJ B-WALL by Directmusicservice on Mixcloud
Mix #203 features B-Wall from Columbus, Ohio. He began mixing music in 2008 at the bars & clubs around the campus of The Ohio State University, and has been featured at a number of different venues around central Ohio. B-Wall currently holds a residency at Brother's Columbus, and also enjoys spinning at Novak's and The Big Bar when he doesn't have private events or weddings booked. He is a co-owner of Beat Squad Entertainment, and president of Beat Squad Radio (www.beatsquadradio.com).
B-Wall is an open format jock at the clubs in Columbus. This is his first featured mini mix on Direct Music Service. In this mini mix, he highlights multiple music genres and edits featured on DMS.
For more information about DJ B-WALL click the links below:
Check out the tracklist after the jump with links to download all of the edit's he used in this mix. Be sure to check back every Monday for a brand new mix.
TRACKLIST
1. Skrillex & Diplo (Jack U) ft Justin Bieber – Where Are U Now (Kaskade RMX / Short Edit)
2. Simo – Simo Down Transition Tool (128-100)
3. Fetty Wap ft Remy Boyz – 679 (DJ Spider Twerk RMX / Clean / Super Short Edit)
4. Chris Brown ft. Lil Wayne – Loyal (Madness Twerk RMX / Dirty / Super Short Edit)
5. Dawin Ft. Silento – Dessert (RMX / Twerk / Clean / Short Edit)
6. Fetty Wap – Again (Island Nation Moombahton/Twerk Bootleg Remix / Clean)
7. Busta Rhymes x Pharrell / Drake x Future – Pass the Courvoisier Break / Jumpman (DJ Scooter Hype Segue / Transition 100-71 / Dirty)
8. Ne-Yo Ft. Juicy J – She Knows (DJ Woo Wee Hype Clap Mix / Clean / Short Edit)
9. Fetty Wap – RGF Island (Hook x2 / Dirty)
10.Yellow Claw – DJ Turn It Up (Twerk / Transition 70-102 / Short Edit)
11.Taylor Swift ft Kendrick Lamar – Bad Blood (DJ Scooter RMX / Clean / Short Edit)
12.Jim Jones – We Fly High (DJ Spider RMX / Clean / Short Edit)
13.Bill Withers x Major Lazer & DJ Snake Ft. MO – Lean On Me into Lean On (DJ Scooter Segue / Short Edit)
14.Justin Bieber ft Skrillex & Blood – Sorry (DJ SCOOTER Club Ready RMX / Short Edit)
15.The Weeknd – Can't Feel My Face (OG to Mayeda RMX Transition 108-122)
16.Drake – Hotline Bling (DJ SCOOTER REMIX / No Vocal Intro)
17.Ed Sheeran – Don't (Discotech 2AM RMX / Short Edit)
18.The Weekend x Bunji Garlin – The Hills (DJ Scene Bootleg / Clean / Transition 128-64-128 / Clean)
Podcast: Play in new window | Download | Embed