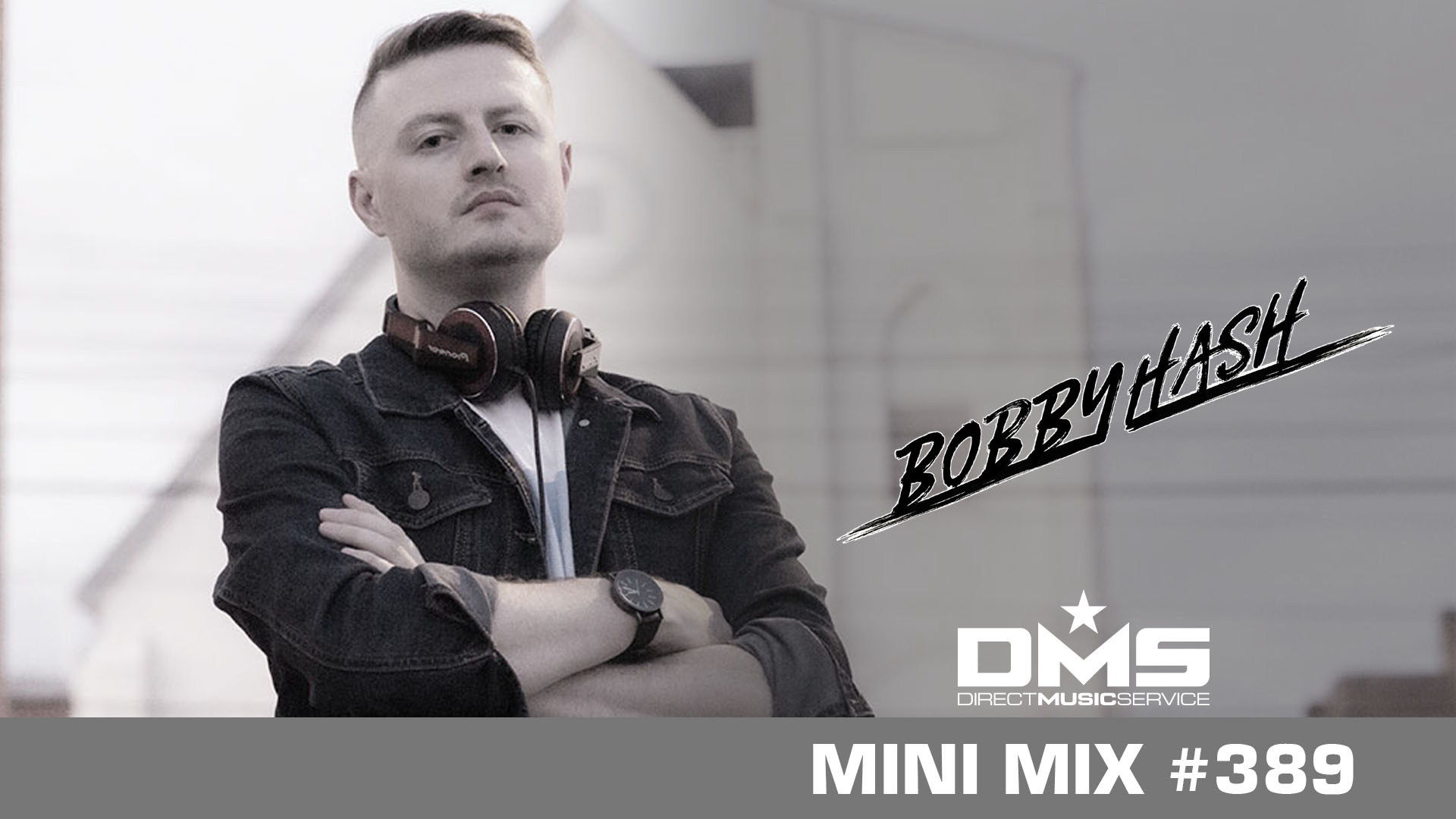 BIO:
Since 2011, DJ Bobby Hash has stormed through the mid-atlantic.  With his energetic mixing style and broad knowledge of music he has established a brand that sees him working well over 150 gigs a year including nightclubs, weddings, private events, concerts, music festivals and more.
"I've never considered myself caged to a single genre," states Hash. "By doing so I would eliminate people from the party. When I spin, I want it to be about everyone coming together to have a good time. Leave the real world, troubles, dramas, and stresses at the door and just be free."
From humble beginnings in the small-town college bar circuit, Hash has taken his talents all over the mid-atlantic region spinning at events such as Firefly Music Festival, ShamrockFest, Big Night DC, regularly opening for touring urban, pop, and country artists, manning lead producer duties for WXLK K92 mixshow "Club K92" in Roanoke, VA; working with many PRIDE/ RuPaul celebrities and establishing a recognized private events brand.  
With a record of success that allows him to serve from Charlotte, NC to the DMV metro areas – the future holds a lot for Hash. Stay in touch via djbobbyhash.com and @djbobbyhash on social media outlets Facebook, Instagram, Twitter and Snapchat to see exactly what is in store.
TRACKLIST:
Needle Intro (Peabird x DJ Dizzy D DJ Tool)
ReGroove x City Girls – Act Up (Mims Hype Slam Edit) (Dirty)
Megan Thee Stallion – Hot Girl Summer (Xmix Remix Intro x Hash Short Edit) (Dirty)
Lizzo vs Megan Thee Stallion – Truth Hurts x Hot Girl Summer (Danny Diggz Bad Bitch Blend)
Saweetie (Deville 2004 vs 2019 VIP Extra Dirty Hype x Xmix Remix)
Usher – Yeah (Acappella)
Tyga ft. J Balvin & Chris Brown – Haute (DJ Suave Hype Drop / J Balvin & Tyga Verse Only) (Dirty)
Dennis Blaze – Ninja Breaks (Ladies of Diwali) (Clean)
Afro B – Drogba (Joanna) (Deville Diwali Reddim Mix Aca In Out)
Mr. Vegas Heads High (Mozes & Kid Kobra Twerk Mix)
Nicki Minaj – Megatron (Intro Dirty)
Tory Lanez – Freaky (2Hot Hype x Dainiaa Remix) (Dirty)
Laidback Luke x Mark Bale vs Alex Peace – Party Starter (JD LIVE 105-126 Hype Transition)
Sophie Francis – Lose My Mind (DJ Nasa Party Starter) (Dirty CK Cut)
Hardwell & Quintino vs Fatman Scoop & Brooklyn Clan – It Takes Kool (DJ Nasa Reckless Bootleg)
Kid Cudi vs Danny Avila – Memories of Good Times (Danny Diggz Then & Now Bootleg)
Zedd ft. Hayley Williams vs Tiesto vs Tang – Stay the Night (Smaash Electro Bootleg)
Cash Cash ft. Bebe Rexha – Take Me Home (Acappella)
Shawn Mendes & Camila Cabello vs Ivan Gough & Feenixpawl – Señorita In My Mind (DJs From Mars Bootleg)
Ship Wrek – Energy
Koffee – Toast x Energy (Danny Diggz Bootleg)
Todrick Hall – Nails, Hair, Hips, Heels
Duke Dumont – Runway (For Club Play Only Pt. 5)
Fisher – You Little Beauty (Deville Club Edit Aca In Out) (Dirty)
Whitney Houston x Billie Ellish x Cream & Gary – I Wanna Dance With Somebody (Hash Bad Guy Mashup)
Lil Nas X ft. Billy Ray Cyrus & Diplo – Old Town Road (Diplo Remix/ Hash Right Here Right Now Hype)
Major Lazer – Pon De Floor (Hook Jersey Club Remix)
Major Lazer – Pon De Floor (Ookay Trap Remix Short Edit)
Eric Dlux – Oh My Gosh (Tony Arzadon Edit)
Tag Team – Whoomp There It Is (Tony Arzadon DJ Tool)
DJ Snake ft. J Balvin, Tyga – Loco Contigo (Chuwe Remix)
2 Live Crew x 4B – We Want Some Pussy x Pop Dat (E-V Trap Bootleg) (Dirty)
DaBaby x Joe Maz x QUIX – Suge (Tony Arzadon Whatcha Gon Do Bootleg)
Polo G Feat. Lil TJay – Pop Out (XMIX Remix) (Dirty)
Crooklyn Clan – Franklinz (Hypnotize Mix)
Notorious B.I.G. – Hypnotize (Sizza Tool) (Dirty)
Beastie Boys x Notorious B.I.G. – Juicy Til Brooklyn (Vic Menegaux Remix)
Lynyrd Skynyrd – Sweet Home Alabama (Hash Hype Radio Short Edit)
Victor Menegaux – White Boy Break
Buckcherry – Crazy Bitch (Hash Hype / Ragoza Aca Out)
Podcast: Play in new window | Download | Embed