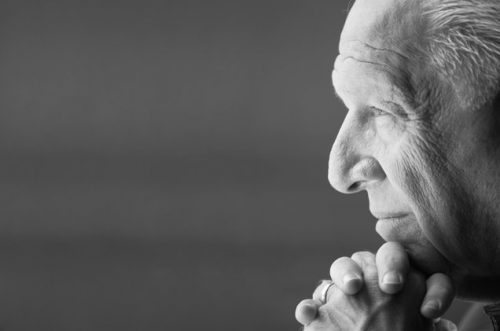 Jerry Heller, N.W.A's controversial original manager and a music industry veteran, died of a heart attack Friday evening at Los Robles Hospital in Thousand Oaks, Calif., his cousin Gary Ballen confirmed to Billboard. He was 75.
Heller was already in his mid-40s when he paired with aspiring rap mogul, N.W.A's Eazy-E, and Eazy's label Ruthless Records. An unlikely booster of gangsta rap, Heller's efforts helped N.W.A make hardcore hip-hop popular around the world. Outspoken and litigious, he sued the makers of the 2015 hit biopic Straight Outta Compton and was the subject of numerous dis songs and videos. After rapper Ice Cube left N.W.A he famously suggested in his 1991 track "No Vaseline" that the remaining group members, "Get rid of that devil real simple / Put a bullet in his temple."
Raised in Shaker Heights, Cleveland, Heller said he faced strong anti-Semitism growing up, and that his father, the owner of a scrap metal business, spent time with the Jewish mob. Heller enlisted in the Army and after being discharged earned a business degree from the University of Southern California. During the '60s and '70s, he served as an agent for artists including Creedence Clearwater Revival and Marvin Gaye, and promoted Pink Floyd, Elton John, and Kraftwerk on their first U.S. tours. His fortunes later declined, however, and by the mid-'80s he was living with his parents in Encino, California.
Heller's second act came by way of the emerging L.A. hip-hop scene, then largely based around a Hollywood record plant and label called Macola. Tipped off by his friend Morey Alexander, a music manager, Heller began hanging out at Macola and introducing himself to the artists. He became the manager of acts including World Class Wreckin' Cru and C.I.A., the first groups of Dr. Dre and Ice Cube, respectively. But his greatest pairing was with Eazy-E, aka Eric Wright, a diminutive Compton drug dealer looking to go straight. Wright famously paid World Class Wreckin' Cru leader Alonzo Williams for an introduction to Heller, who he believed could take Ruthless Records to the next level.
Heller invested money in Ruthless and became the manager of many of the label's rap and R&B acts, and in the wake of N.W.A's unprecedented success with gangsta rap — driven by singles like "F— Tha Police" and vividly portrayed in the Straight Outta Compton film – the label had a long hot streak from the late '80s to the mid-'90s. Ruthless artists J.J. Fad, Michel'le, the D.O.C., and Bone Thugs-n-Harmony all went gold or platinum — as did solo efforts from Eazy-E — and by 1995 Ruthless "was bringing in millions per month," Heller claimed in his 2006 memoir Ruthless. He also had a personal relationship with his artists, acting as a father figure to Eazy and others. "Eazy loved his dad, but they didn't communicate a lot," said Eazy's assistant Charis Henry. "[Eazy] would say, 'Jerry's like a dad to me.'"
"Jerry had the undeniable gift of gab," said rapper CPO Boss Hogg, who was managed by Heller and N.W.A member MC Ren. "Whenever I had a problem with something relating to this business, he was lickety split with the perfect words to set my mind at ease."
"I learned a lot about the business of music from him," said Ruthless producer Rhythm D. "Every bank, restaurant, and studio respected me when I walked in because they saw me with him."
Heller nonetheless clashed with many of his artists. N.W.A's iconoclastic lyricist Ice Cube left the group following their seismic 1988 debut, claiming that he hadn't been paid properly. The group's main producer Dr. Dre left after their 1991 follow-up Efil4zaggin, amid similar complaints. Neither sued, Heller was never found guilty of financial impropriety, and he was strongly backed during these years by Eazy-E. "People callin' me, askin' me, 'Why you got a white man as your manager?' " Eazy told Rap Pages at the time. "It's like, when I was lookin' for a manager, I closed my fuckin' eyes and I said, 'I want the best.' Jerry happened to be the best."
Heller and Eazy later weathered an uneasy dispute with Dre's new label Death Row Records and its notoriously violent co-founder Suge Knight. Eazy claimed that Knight and other men threatened him with baseball bats, and Heller said he installed a new security system and bought guns out of fear of attack from Knight.
Eazy-E passed in 1995 from AIDS. Not long before his death, after about eight years of partnership, he fired Heller. "I don't believe he was in his right mind when he did that," Heller said in 2014 for this writer's book Original Gangstas: The Untold Story of Dr. Dre, Eazy-E, Ice Cube, Tupac Shakur, and the Birth of West Coast Rap, due out Sept. 13. Some Ruthless artists believed Eazy fired him because he'd misappropriated label funds. "What I was told from Eazy — from his mouth — is that Jerry Heller put him $2 million into debt, and that's why he was done," said a ghostwriter for Eazy named Dirty Red. Others close to the situation strongly disagreed. "He never told me Jerry was stealing from him. He always told me he knew where his money was," said Eazy's assistant Charis Henry.
Heller himself denied all wrongdoing. Following Eazy's death, his widow Tomica Woods-Wright and Heller sued each other over financial matters surrounding Ruthless, finally settling out of court in 1999 and agreeing to a non-disparagement clause. In October 2015, shortly after Straight Outta Compton was released, Heller filed a defamation lawsuit based on what he fel was an unfair portrayal in the film, which depicts Woods-Wright going through Ruthless documents and searching for evidence of wrongdoing by Heller, who was played by Paul Giamatti. He also claimed he was not compensated for the use of his likeness. In June 2016 a U.S. District judge dismissed all of Heller's lawsuit except for one claim, which was allowed to continue.
In April 2016, N.W.A were inducted into the Rock and Roll Hall of Fame.
In the years following his departure from Ruthless, Heller was involved with a number of ventures, including co-founding a label called Hit a Lick Records, which featured Latino rap acts. He married and got divorced from a much-younger woman named Gayle Steiner — a real estate agent in Calabasas, Calif. — and said he was talking with director Jim Sheridan (8 Mile) about adapting his memoir for film.
He still occupied the mansion in Calabasas he bought in the early 1990s, two doors down Eazy-E's own. Parked in his driveway during this time was a white BMW, which Eazy bought for him. The license plate read "RTHLSS2," and it matched the same car Eazy bought for himself, whose license plate read "RTHLSS1."
DOWNLOAD ON DMS