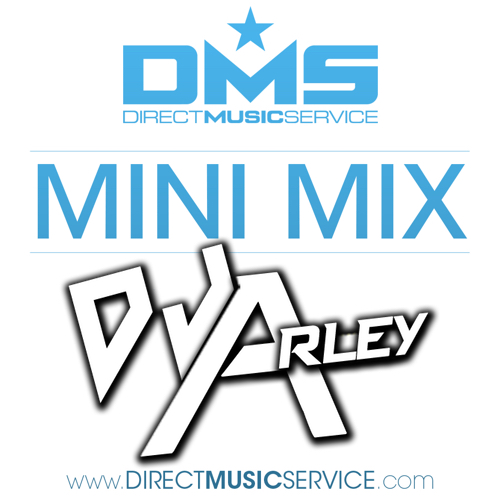 DMS MINI MIX WEEK #198 DJ ARLEY by Directmusicservice on Mixcloud
Mix #198 we have DJ ARLEY from South Carolina. Arley had the fortune of meeting turntablist and DMS contributor DJ Scientist as a teenager. That friendship has driven Arley to appreciate the roots of DJ culture and pushed him technically and creatively to be a better DJ and a better lover of music in general. Arley works locally in a predominantly top 40 and Hip Hop driven music scene but has incorporated elements of funk, disco and electronic music into his performances, occasionally against the will of some more vocal patrons but usually to the delight of the dance floor. Arley is a rookie in our culture at 24 years old with only 3 years of DJing in clubs under his belt and a few more in his local Skating Rink but he's settled in for the long haul and hopes his commitment to learning from the ground up will make him a DJ's DJ with a long future in our industry. He has had the opportunity to open for the Ying Yang Twins, Styles and Complete, and Noel Sanger and is constantly surrounding himself with great DJ's on social media to push him beyond the challenges of local club culture. This mix was a live club mix from his past weekend to a small but engaged crowd, mostly. Listen to his exclusive mix he made for us on DMS.
For more information about DJ ARLEY click the links below:
Check out the tracklist after the jump with links to download all of the edit's he used in this mix. Be sure to check back every Monday for a brand new mix.
TRACKLIST
1. Whores In this House (Frank Ski) (Wanderer "Jeopardy Drop" Clapapella) ACAPELLA LOOP
2. Lose Control – Missy Elliott Ft Ciara and Fatman Scoop
3. Jeremiah Was A Bullfrog (Dj JD Remix) – Three Dog Night
4. IDFWU (Transition 128-98 / Dirty / Short Edit) Big Sean x Lil Jon
5. Blow The Whistle (Dirty-Quick Edit / 'Favorite Word' Aca Out) – 5A Too Short
6. Gas Pedal x Salt Shaker (Salva RMX / J. Espinosa Twerk Blend / Dirty) – Sage x Ying Yang
7. Party Up – DMX
8. Ride Wit Me (Danny Diggz 15th Anniversary Remix / Dirty) – Nelly Ft. City Spud
9. Yeah (Donk "ACAPELLA OUT" Short Edit) – Usher ft Lil Jon & Ludacris
10. I Can't Feel My Face (Clean) – The Weeknd
11. You Owe Me (Okay TK Remix / Clean) – Nas Ft Ginuwine
12. Pop That (Transition 110-70 / Dirty) – French Montana ft Rick Ross, Drake, & Lil Wayne
13. Commas (Remix / Dirty) – Future Ft Rick Ross & Big Sean
14. White Iverson [Intro – Dirty] – Post Malone
15. Miss Mary Mack (Dirty / Intro) – Juicy J Ft. August Alsina & Lil Wayne
16. All The Time [Intro – Dirty] – Jeremih Feat Lil Wayne
17. Comfortable (Dirty) – K Camp
18. Love More (Dirty / Intro) – Chris Brown Ft. Nicki Minaj
Podcast: Play in new window | Download | Embed