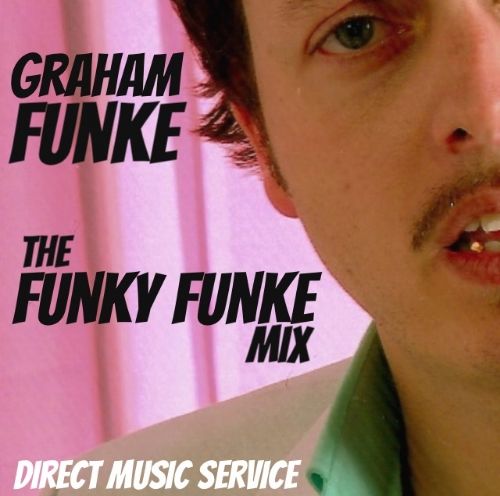 Mix #154 we bring you GRAHAM FUNKE. "I let my worldview define the DJing," says seasoned selector Graham Funke, "rather than let the DJing define the worldview." The well-rounded Los Angeles native's dedication to craftsmanship and creative programming has kept him in the good graces of the nightlife industry for years now, having performed at the majority of top shelf venues across the United States and beyond, in addition to multiple events for MTV Movie Awards, MTV VMAs, Super Bowl, and the Emmys, to name a few highlights. Recently, he used his vast nightlife experience to branch out a bit to write an EDM-themed screenplay for New Regency Films, most of which was composed in airport lounges and hotel rooms. And this coming March, he will make his festival debut at Insomniac Events Beyond Wonderland in Southern California. Make sure to Download and Listen to this exclusive laid back mix of classics, breaks, and rare joints mix he made for us at DMS.
For more information about GRAHAM FUNKE click the links below:
CAPTAIN'S OF THE INDUSTRY WEBSITE
Check out the tracklist after the jump. All the FUNKEdits used in this mix will be available for this weeks Throwback Thursday post.
TRACK LIST (all FUNKEdits):
Funke Queensbridge Intro — Graham Funke / Nas / James Brown
Subway Theme — Grand Wizard Theodore
Juicy — Mtume
Don't Look Any Further — Dennis Edwards
Hey DJ — World Famous Supreme Team
Let's Play House — Parliament
Stop Ou Encore — Plastic Bertrand
Friends — Whodini
Change Le Beat — Fab Five Freddy
Dollar Bill Y'all — Jimmy Spicer
Genius of Love — Tom Tom Club
Hollywood Hot — Eleventh Hour
Tonight — Kleeer
Holy Ghost — The Bar-Kays
One for the Treble — Davy DMX
Dazz — Brick
San Francisco Bay — Lee Oskar
Weak at the Knees — Steve Arrington
Funk You Up — The Sequence
Podcast: Play in new window | Download | Embed