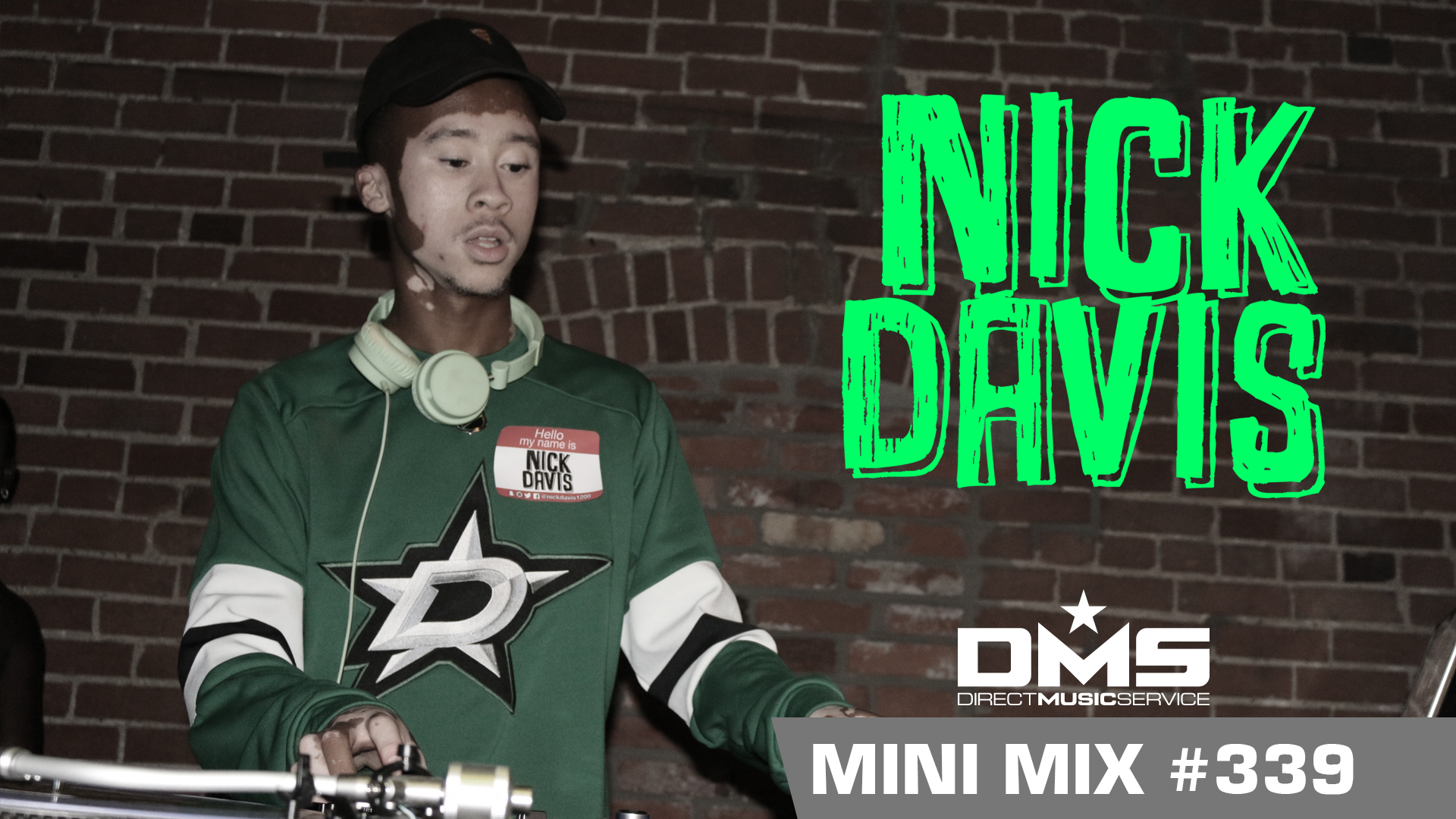 Mix #339 we have NICK DAVIS. Check out his exclusive DMS hip hop mix he made for us..
For more information about DJ NICK DAVIS click the links below:
Check out the tracklist after the jump with links to download all of the edit's he used in this mix. Be sure to check back every Monday for a brand new mix.
1st of Tha Month – Bone Thugs
Diamonds Dancing – Drake and Future
Whistle – 4B x Teez
Better Now (David S Jersey Club Remix)
Make It Rain – Travis Porter
It's Raining Men – The Weather Girls
I Like It – Cardi B
I Don't Like – Chief Keep ft. Kanye West, Pusha T, Jadakiss, and Big Sean
Fefe – 6ix9ine ft. Nicki Minaj
Vitamin C – Can
Win – Jay Rock
All I Do is Win (DJ G-Kidd Raise Your Hands Bootleg) – DJ Khaled
Jackie Chan (Trentino Remix) – Tiesto & Dzeko ft. Post Malone and Preme
Gucci Gang (DISCO DIKC Remix) – Lil Pump
Gucci Gucci – Kreayshawn
Gucci Flip Flops – Bhad Barbie ft. Lil Yachty
Wamp Wamp (What It Do) – Clipse ft. Slim Thug
Womp Womp – Valee ft. Jeremih
Punks Jump Up to Get Beat Down – Brand Nubians
Pass The Courvoisier Part II – Busta Rhymes ft. Pharrell and Diddy
Jump – Kris Kross
Let Me Clear My Throat – DJ Kool ft. Biz Markie and Doug E. Fresh
The Jump Off – Lil Kim
Ho (DJ Deville Money, Cash, Hoes Twerk Mix) – Ludacris
I Love It – Kanye West and Lil Pump
Kung Fu Fight Night (& Friends Edit) – Lambo x Migos
Podcast: Play in new window | Download | Embed