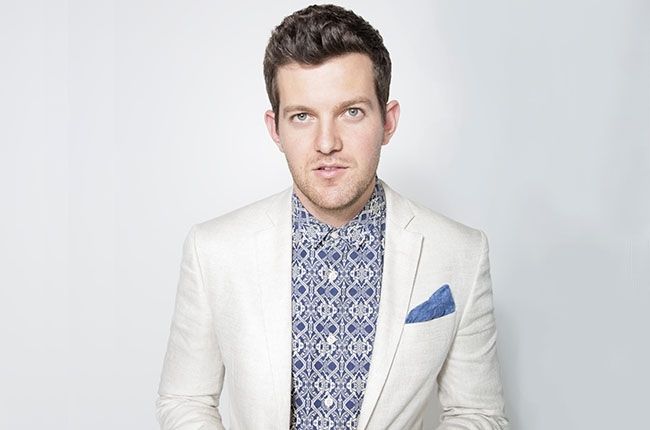 Creating and performing music is one of the most fantastic jobs out there.
But there was a time when I was earning my living being a fairly nondescript DJ in the L.A. club scene. I wasn't able to pay a lot of attention to actually making music… until fate pretty much made sure that I took it more seriously.
In 2o1o, I was working at Drai's nightclub in L.A. as the "sound guy" and opening DJ. This meant that I'd perform every single night and play the most random set of music. From 9 pm to 10 pm, I'd play deadmau5-style house music. Then I'd have to start playing Top 40 songs, which I wasn't very good at yet. I was still trying to mix in disco stuff.
The club's management would constantly come up to me and say, "Hey, can you play more mainstream music?" I was also doing some other nightclub stuff. It wasn't very fulfilling — I wasn't playing at any of the clubs I really wanted to be at, I wasn't making any time for music production, and I was just sort of an open format DJ without a signature sound.
One day, the club was closed for a private event. I was playing my usual part as the "sound guy," when suddenly, a manager— I won't say who — put his hands on me and yelled, "Yo, the lights are supposed to be OFF right now!"
Somehow, that moment gave me the impetus I needed. I said, "I'm not the lighting guy, I'm the sound guy!"
And just like that, I quit.
That's when I went full force into music production. I decided I was done working for someone else. I'm going to make my music pop off.
It ultimately led me to doubling down on the sound that became my signature — moombahton. Dave Nada and Munchi invented the genre, and I really got into it. The thing is, to get bigger, it had to have a broader soundscape — it couldn't sound too much like reggaeton. We wanted it to be more accessible than reggaeton; the one thing that sets it apart is that it has to have a dembow [instrument].
The original version of "Masta Blasta" had a tempo of 128 beats per minute. I heard it on SoundCloud, and I was blown away by it, but it seemed too fast for me. I slowed it down in Ableton and played my version for a friend of mine, DJ Ruckus, without telling him it was mine. He couldn't believe I'd made it. He said, "Give me this record for tonight, I wanna play it!"
That night, we got back to the hotel and I uploaded it immediately to SoundCloud, where it started to take off. My producing career finally got jumpstarted when my old manager, Stretch Armstrong, sent a copy of "Masta Blasta" to Diplo.
I immediately took to Twitter to find out what he thought of it. I had always used Twitter to get in touch with people — from Calvin Harris to Tiesto. Diplo immediately followed me and told me he loved the song. He wanted to know where I lived and if I wanted to come hang out. Obviously, I was like, "I'm on my way right now!" I got into my beat up old station wagon and drove straight to his studio.
It's been an incredible journey since then. I've collaborated with Calvin Harris, Major Lazer, Chromeo, Martin Garrix and so many other great artists. "Get Low," my collab with DJ Snake, just attained Gold certification, and I'm about to release a new EP, This Mixtape Is Fire.
People always ask me about my social media antics and where I get my ideas. But that's just how my crazy brain works.
I studied visual art at college, but I always wanted to be in the theater program. I couldn't transfer over because my grades weren't good enough. So I took a class called New Genres and that's where I started making hilarious, ridiculous videos, because I could get away with it. My friend and I would make fun of "Laguna Beach" — one of the first reality shows. We would dress up as each character but just make them way dumber.
The one thing I've become more and more certain of as my career has progressed is having a very wide repertoire. Just sticking to one sound won't help me grow. That's why I sometimes forget to play my own songs when I DJ. I know what mixes well, and sometimes it's just not my own music.
I just want to put great music out there, and thankfully I'm having an amazing time doing it.
by: Dillon Francis
DOWNLOAD ON DMS