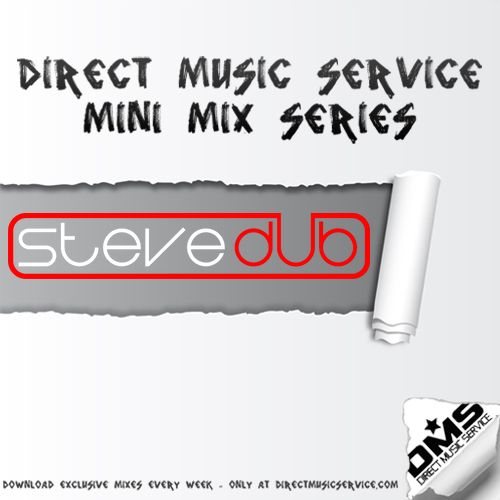 Mix #97 we bring you DJ STEVE DUB from So. California. With over 10 years of work behind the decks Steve Dub has done it all and seen it all. Starting off as a hip-hop DJ he developed the turtable skills necessary to stand out among his peers. His party rocking days started off spinnin at local house parties. He quickly made his way to Hollywood holding down residencies at the most popular spots on the strip. At places like Key Club, House of Blues and the Viper Rooom he got to share the stage and open up for some of his favorite artist. Steve prides himself on being able to mix any genre and being able to read any crowd you throw at him. From weddings to high school dances to clubs he has the experience to rock any party and any venue. Download & Listen to his old school mix he made for us here at DMS.
Catch him live on 93.5 KDAY in Los Angeles this week at the following times.
12/23 – 8pm – 10pm
12/26 – 10pm – 12am
12/30 – 10pm – 12am
01/04 – 12am – 2am
For more information about DJ STEVE DUB click the links below:
Check out the tracklist after the jump with links to download all of the edit's he used in this mix. Be sure to check back every Monday for a brand new mix.
Track List
2. Faith Evans – You Used To Love Me
3. Lauryn Hill – Can't Take My Eyes Off You (Donk Edit)
4. Lucy Pearl – Without You (Jay Dee Remix)
6. Born Jamericans – Send You My Love
8. Curtis Mayfield – You're So Good To Me
9. Keni Burke – Rising To The Top
10.SWV – Right Here (Human Nature)
11.Michael Jackson – Human Nature
12.Michael Jackson – Heartbreak Hotel
13.Brothers Johnson – Strawberry Letter 23
14.A Tribe Called Quest – Like It Like That
15.The Bee Gees – Love You Inside Out