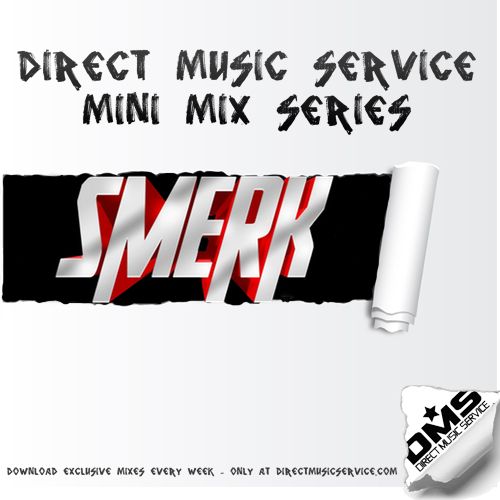 Mini Mix #78 we bring you DJ Smerk from Southern California. DJ Smerk has had the unique opportunity to witness the massive club scene reinvent itself from uninspired and predictable, to a powerhouse filled with VIP treatment and massive electronic sounds. It is within these sounds where DJ Smerk's talents live. DJ Smerk's productions are regularly featured on many of the hottest record pools in the DJ industry. In the past year alone, over 20 of his releases have reached #1 status for "most downloaded". If you're a dj spinning inside a nightclub somewhere around the world, chances are you have at least one track from DJ Smerk in your music crates.
As of late, DJ Smerk has been breaking away from the Southern California club scene and has been invited to appear at several trendy nightspots around the U.S. as headliner. Most recently, DJ Smerk was featured in Austin at the world famous 2013 SXSW music festival. DJ Smerk is also a member of the World Famous Bumsquad DJz, (a worldwide collective of mix show, club and radio talent). Download & Listen to his exclusive mix he made for us at DMS.
For more information about DJ SMERK click the links below:
Check out the tracklist after the jump with links to download all of the edit's he used in this mix. Be sure to check back every Monday for a brand new mix.
Tracklisting –
1. Problem x DJ Bam Bam – Like Whaaat (DJ XXplosive Mash Up)
2. TJR x AC/DC – Ode To Oi (K.Scott Frankenstein Edit)
3. Made Monster ft Rico DeLargo – Trumped Up (Tek One Edit)
4. Dj Danny Diggz – Cokehead Anthem
5. Macklemore ft Ryan Lewis, Showtek, Willy William – Can't Hold Us (Jay Dabhi Bootleg)
6. Bombs Away x Ummet Ozcan & W&W – Party Bass (DJ Smerk Bootleg)
7. Bassjackers – Crackin' (Diggz Short Edit)
8. Rihanna – Right Now (Sick Individuals Remix)
9. Chris Brown – As Your Friend (Hellfire Bootleg)
10.Nadia Ali x Fedde Le Grand x Sultan & Ned Shepard x W&W – Pressure No Good (Lodato Bootleg)
11.Atlas Genius – If So (TheFatRat Remix) (Fuseamania Short Edit)
12.DNNYD & ZooFunktion – Woo (DJ Spryte Cutdown)
13.Erik Floyd & Owen Ryan – Toque (Hands Up) (Original Mix)
14.Halfway House, Gusdamnit & Daryk – Jammin (Krunk! RMX / Short Edit)
15.Gordon & Doyle – Tetris (Dirty Saw Mix / DJ Spryte Cutdown)
16.Bel Biv Devoe – Poison (Riggi & Piros 2k13 Bootleg /DJ Spryte Cutdown)
17.Robin Thicke ft T.I. & Pharrell – Blurred Lines (Will Sparks Remix) (Dirty)
18.Krewella vs Hardwell – Alive (K. Scott Frankenstein Edit)