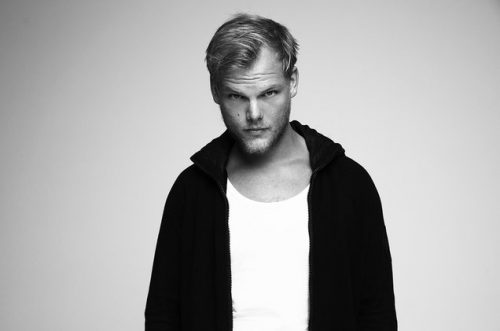 Swedish DJ Avicii, real name Tim Bergling, died at age 28 on Friday, April 20, his publicist confirmed.
"It is with profound sorrow that we announce the loss of Tim Bergling, also known as Avicii," his publicist Diana Baron said in a statement. "He was found dead in Muscat, Oman this Friday afternoon local time, April 20th. The family is devastated and we ask everyone to please respect their need for privacy in this difficult time. No further statements will be given."
Bergling started out releasing music on Laidback Luke Forum in the late '00s, where DJs and producers would post music and seek feedback from budding peers. In 2011, he broke through to an international audience with the progressive house track "Levels," which hit No. 1 in his native Sweden and on the U.S. Billboard Dance Club Songs chart — and earned him a Grammy nod. His 2012 David Guetta collab "Sunshine" earned him a Grammy nomination as well, and that same year, he became the first electronic artist to headline New York City's storied Radio City Music Hall.
In 2013, Avicii released his debut studio album, True, which featured the game-changing, massive international hit "Wake Me Up!" ft. Aloe Blacc. Combining EDM, folk and country music, the song became a No. 1 hit in many countries and peaked at No. 4 on the Billboard Hot 100. His second album, Stories, dropped in 2015 and featured vocals from Chris Martin, Wyclef Jean, Robbie Williams, Matisyahu, Brandon Flowers, Gavin DeGraw and more. The EP Avīci (01) came out in Aug. 2017 and featured his Rita Ora collaboration "Lonely Together."
Avicii's health issues were known to the public for several years prior to his death. He suffered from acute pancreatitis, in part due to excessive drinking. In 2014, he canceled numerous shows in order to recover after having his gallbladder and appendix removed.
Eventually, he decided to retire from touring entirely.
"To me it was something I had to do for my health," Bergling told The Hollywood Reporter in 2016. "The scene was not for me. It was not the shows and not the music. It was always the other stuff surrounding it that never came naturally to me. All the other parts of being an artist. I'm more of an introverted person in general. It was always very hard for me. I took on board too much negative energy, I think."
DOWNLOAD ON DMS