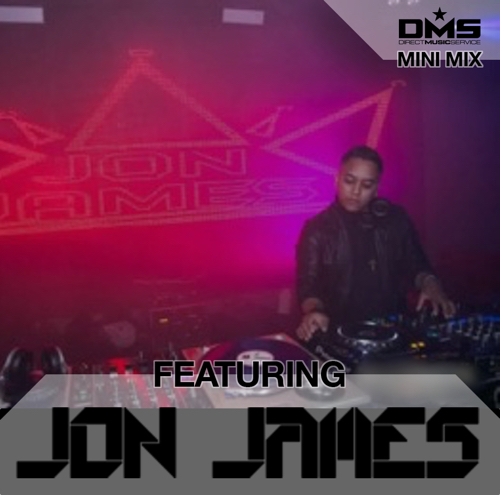 Mix #271 we bring you JON JAMES from the Orange County, California. Growing up in Los Angeles, Jon was always exposed to the hip hop scene. However, growing up with parents who were raised in Eurasia, he was also exposed to the dance music genres as well. Fast forward to age 27, Jon was out in the party scene non stop and looking for ways to play music for the ride to the club without gaps in between. Smartphones to the rescue. Jon ended up downloading a dj app and the rest was history. After DJing on his phone for a house party, it was a no brainer. Jon picked up his own set of tables, broke into the scene by doing numerous free gigs, and finally earning the trust from socal all the way Vegas. Today at age 30, Jon continues to grow in the scene, with influences such as DJ AM, Drew Pierce, Craze and other fellow dj mentors, Jon looks to expand his skill and continue to provide diverse mixes and sets that everyone can enjoy! You can find Jon DJing from Orange County to Vegas today, be sure to follow him on social media for the latest updates! Listen to the mix he made exclusively for us at DMS.
For more information about JON JAMES click the links below:
Check out the tracklist after the jump to download all of the edit's he used in this mix. Be sure to check back every Monday for a brand new mix.
1. Dicky Graham vs Alice Deejay – Snap Backs & Tattoos Are Better Off Alone (Serafin Blend)
2. Jay – Z vs Aylen – Big Pimpin (Trap Bootleg)
3. Hardwell vs Dallask – Area 51 (Judah Trap Remix)
4. Migos – Bad & Boujee (Luca Lush Remix)
5. Destinys Child – Say My Name (Ooouuu Blend)
6. Young M.A. – Ooouuu (Trap Bootleg)
7. JT vs Chainsmokers – Cry Me A River (Scooter Dont Let Me Down Blend)
8. The Finnaticz vs Snoop Dogg – Drop That Thun Thun (Kaos Blend)
9. Jay-Z – I Just Wanna Love U
10. DJ Mustard – Want Her (Just Wanna Love U Intro Edit)
11. Tujamo vs Enur – Drop That Calabria (JD Live Sax 103-126 Trans)
12. Bruno Mars vs Wiki – Thats What I like (Mighty Mi Bass Edit)
13. Diplo vs Valentino Khan – Waist Time (Deep Down Low Edit)
14. Tommy Trash vs Weeknd – Reload Starboy
15. Porter Robinson vs Daft Punk – Easy (One More Time)
Podcast: Play in new window | Download | Embed