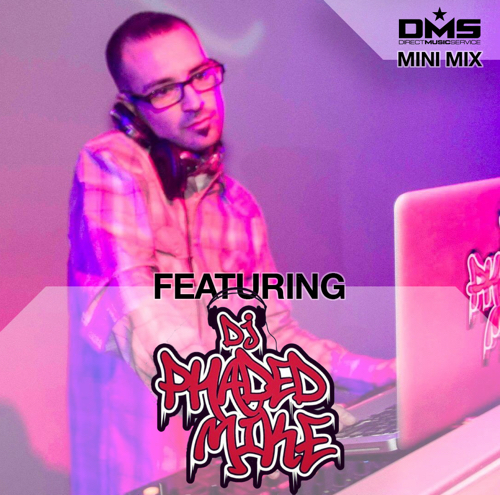 Mix #266 we bring you DJ PHADED MIKE. Mike Wilkins is a Southern California DJ and music producer. He started off DJ'ing house parties around the Inland Empire in the late 90's then made his way into DJ'ing the rave scene in the early 2000's and now currently playing nightclubs, bars, & lounges . His style is heavily influenced by house music and the golden age of hip hop but, he can rock any party, nightclub, bar, or wedding with his energetic style. He currently holds down residencies all over Southern California. He lives by the the quote "Music is the answer". Check out this exclusive mix he did for us at DMS.
For more information about DJ PHADED MIKE click the links below:
SNAPCHAT – @DJPHADEDMIKE
Check out the tracklist after the jump with links to download all of the edit's he used in this mix. Be sure to check back every Monday for a brand new mix.
1. duckwrth – I'm Dead
2. d.r.a.m. – Broccoli. party pupils remix
3. tuxedo ft snoop dogg – Fux with the tux
4. chance the rapper – All night
5. destructo – All nite
6. In da club dj dark & md dj remix
7. Frey and waxy – We came to party
8. tinie tempah – Girls like
9. zhu – Hold up wait a minute
10. a.v.a. – Mary Jane dan Lincoln remix
11. Calvin Harris – Slide
12. Dillon Francis – Anywhere
13. Drake – Both delirious & Alex k remix
14. jax jones – You don't know me
15. Danny glover pantheon remix
Podcast: Play in new window | Download | Embed