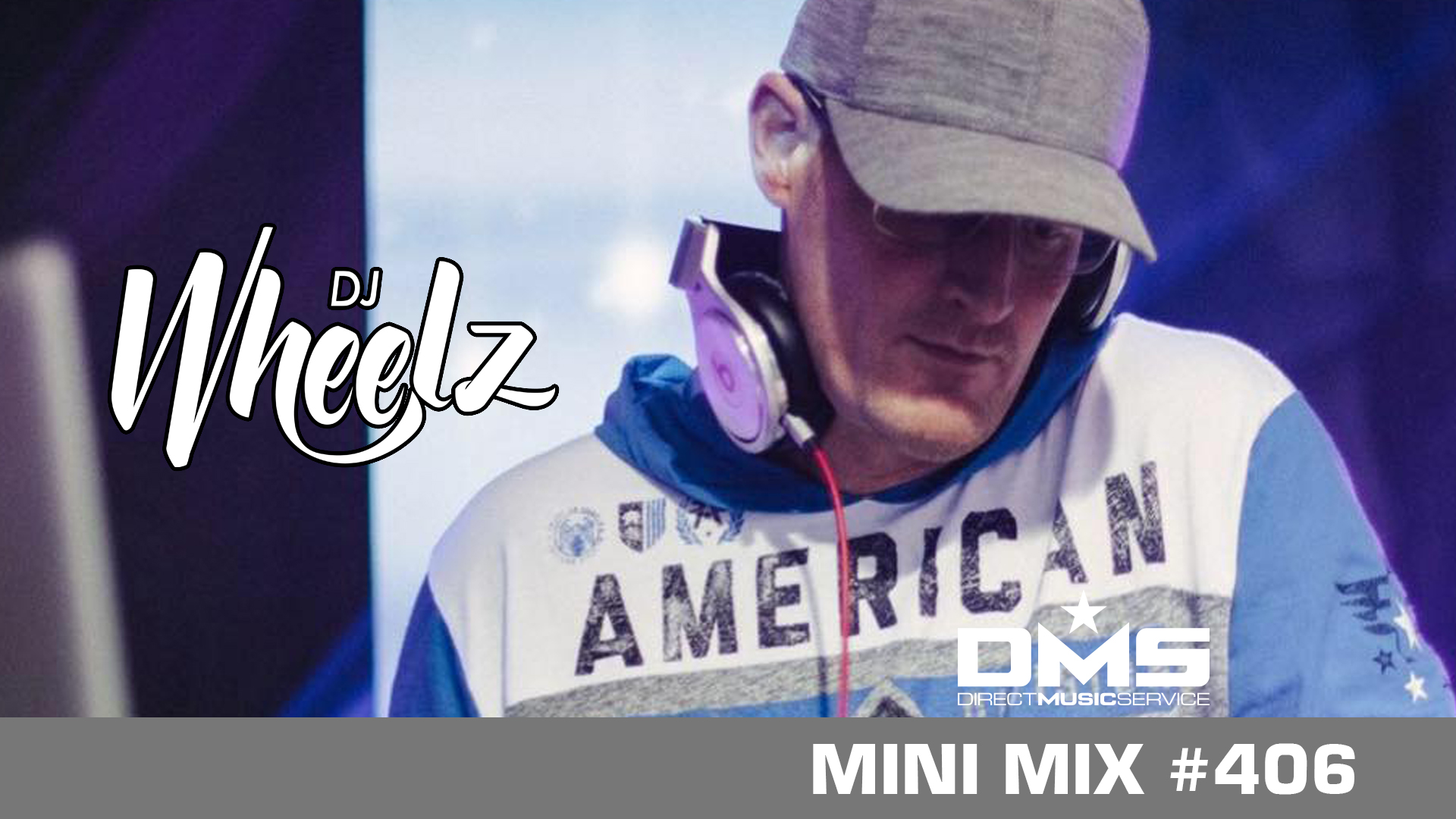 BIO:
For Mini Mix #406 we're bringing back DJ WHEELZ from Sioux Falls, South Dakota for round #2 (be sure to check out his first mini mix #252). DJ Wheelz is a veteran when it comes to mixing genres and songs of all types, racking up over 25 years of experience in venues across the Midwest in cities such as Omaha (Nebraska) Fargo (North Dakota) Minneapolis (Minnesota) Rapid City & Sioux Falls (South Dakota). As a resident at two of the top clubs in Sioux Falls for the last 20+ years, Wheelz hasn't ever fallen into a comfort zone and has continually pushed his mixes with the ever evolving music over the last three decades. Blending everything from classic hip-hop & rock to today's electronic influenced club hits, Wheelz has created a signature style that keeps his crowds constantly moving and switching up the energy. Outside of the venues Wheelz has been an Events & Production Manager for a production company out of Sioux Falls and recently helped open the new Vinyl Social Club in Sioux Falls. Some of Wheelz most recent highlights include opening for Vanilla Ice, Manic Focus, NYE 2016 and is booked for NYE 2020 @ The District (Sioux Falls, SD) & being a resident at Sioux Falls Largest Monthly Party "First Friday" @ Wiley's and resident DJ for @ The Vinyl Social club as well as filling nights @ PaVe and @ Key Club (Sioux City NE) . Download & Listen to his exclusive mix he made for us at DMS.
TRACKLIST:
1. Fitzdog on DJ's
2. Grapevine, Marvin Gay x James Hype
3. Woof (Missy Elliot Lyrics) (Clean) (Extended)
4. Gravel Pit (Freejak Remix / Clean)
5. Go Deep (Shoe Scene Symphony, M.See Remix)
6. All Night Long (DJ Nelly Deep Remix)
7. Music Sounds Better With You (Eat More Cake RMX / Cutdown)
8. September (Jason Edward x Thesia Remix)
9. Can't Wait (Diggz Short Edit) (Samples Nu Shooz – I Can't Wait)
10. Moves Like Ms. Jackson (Disclosure / Fuseamania)
11. Careless Whisper (Amor & O'Neill Sax Remix)
12. Glamorous (Dilemmachine RMX / Cutdown)
13. Hollaback Girl 2011 (R3hab Remix) (Audio1 QH)
14. Around The World (Ladies Electro Banger Mix)
15. Around The World 2008 (House Daddiez Remix)
16. Talk Dirty (TAITO Bootleg Remix)
17. Fitzdog on DJ's.
LINKS:
Facebook
Podcast: Play in new window | Download | Embed