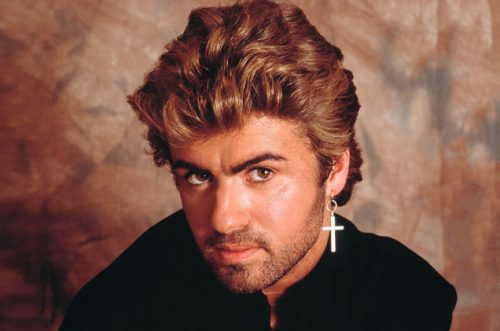 The English singer, songwriter, and record producer who rose to fame with the group Wham! passed away on Christmas Day.
Singer George Michael has died, Billboard has confirmed. The cause of death was heart failure.
The English singer, songwriter, and record producer who rose to fame with the group Wham! was found on Christmas morning.
In a statement to the BBC, the star's publicist said: "It is with great sadness that we can confirm our beloved son, brother and friend George passed away peacefully at home over the Christmas period. The family would ask that their privacy be respected at this difficult and emotional time. There will be no further comment at this stage."
A subsequent statement by Thames Valley Police read:
"Thames Valley Police were called to a property in Goring-on-Thames shortly before 2pm Christmas Day. Sadly, a 53-year-old man was confirmed deceased at the scene. At this stage the death is being treated as unexplained but not suspicious. A post mortem will be undertaken in due course. There will be no further updates from Thames Valley Police until the post mortem has taken place."
Speaking to Billboard, Lippman says, "I'm devastated." The manager received a call on Christmas morning notifying him that Michael had been found "in bed, lying peacefully." The exact time of death is not clear at this time, but there was "no foul play whatsoever," says Lippman. The death by heart failure was unexpected, he adds.
Both as a solo artist and with Wham!, Michael collected 10 No. 1 singles on the Billboard Hot 100 chart, including "Faith," "Father Figure," "One More Try" and "Careless Whisper." The latter cut was credited to Wham! featuring Michael, while Wham! notched two more No. 1s: "Wake Me Up Before You Go-Go" and "Everything She Wants." Over on the Billboard 200 albums chart, Wham! claimed a No. 1 with its breakthrough album Make It Big (spending three weeks at No. 1 in 1985), while Michael led the list as a soloist with Faith, spending 12 weeks in the top spot in 1988. He has sold more than 115 million records globally, according to Sony Music.
Born Georgios Kyriacos Panayiotou in London on June 25, 1963, Michael showed his musical aspirations early on while attending schools in the towns of Bushey and Kingsbury in the United Kingdom. It was at the former where he would meet future Wham! partner Andrew Ridgeley. The two would form a ska band called The Executive, which featured Ridgeley and his brother Paul, though it was short-lived. Michael also spent time busking on the London Underground, where he performed songs by Elton John, David Bowie and The Beatles.
Michael and Ridgeley formed Wham! In 1981 and released their debut album, Fantastic, in July 1983, which quickly shot up to the top of the British charts. The 1982 single "Young Guns" was a top 5 hit that made its way across the pond to the United States, but the band's debut only reached No. 83 on the Billboard 200 chart that year.
That all changed with follow-up album Make It Big, which was released on Oct. 23, 1984. It reached No. 1 in the U.S., UK, Japan and multiple territories with lead track "Wake Me Up Before You Go-Go" sitting at the top spot on the U.S. Hot 100 chart for three weeks. That album also included the singles "Freedom," "Everything She Wants" and the ballad "Careless Whisper," a quantifiable smash that reached No. 1 in the U.S. and stayed there for three weeks.
Other major Wham! feats include a history-making tour of China in 1985, marking the first time a western act performed in the country. Wham! officially split in 1986, releasing a farewell single, "Edge of Heaven."
Michael's solo endeavors extended beyond Wham! to include an appearance on the all-star charity single "Do They Know It's Christmas?" in 1984 and a duet with Aretha Franklin, "I Knew You Were Waiting," in 1987, which won a Grammy Award in 1988 for Best R&B Performance – Duo or Group with Vocal. But it was his first solo album Faith, which was released in 1987, which catapulted him to a virtually unprecedented level of fame.
Beginning with racy first single "I Want Your Sex," which was banned by some radio stations due to its sexually suggestive lyrics (American Top 40 host Casey Kasem would not say the song's name on the air) and its video relegated to late-night plays on MTV, but still shot to No. 2 on the Billboard Hot 100, Faith's title track would lock in what would later become one of the best-selling albums of all time. (Billboard estimates George Michael has sold 20.7 million albums in the U.S. over the course of his career — combining both his solo work and that of Wham! That number blends Recording Industry Association of America [RIAA] sales certification data through early 1991 and Nielsen Music's electronically tracked point-of-sale information from 1991-present.)
Followed by singles "Faith," "Father Figure," "One More Try," "Monkey" and "Kissing a Fool," Faith spent 51 non-consecutive weeks in the top 10 of the Billboard 200, eventually selling more than 10 million copies in the U.S., according to the RIAA, and winning the Grammy for Album of the Year in 1989. That year, Michael was also honored by MTV at the MTV Video Music Awards, where he received the Video Vanguard honor.
Subsequent solo album Listen Without Prejudice Vol. 1, released in Sept. 1990, yielded hit singles in "Praying for Time" and "Freedom '90." However, Michael felt his label Sony did not adequately promote the album (the company claimed the album's few videos, which didn't feature Michael in the clips, resulted in its weak performance) and it led to years of discord with the company. Instead, Michael released music — the single "Too Funky" — via the charity Red Hot + Dance for the Red Hot Organization.
Michael Lippman (left) and son Nick photographed June 29 at Vista Grande Ranch in Santa Ynez, Calif. "I wasn't the greatest father, because I was always on the road," says the elder Lippman. (Second son Josh, 39, is director of video content at iTunes.) "The opportunity to see [Nick] every day and work side by side has been incredible."
In late 1992, Michael went to court in an attempt to break free from his recording contract with Sony Music Entertainment. He parted with the company in 1995, signing with DreamWorks for North America and Virgin elsewhere. Sources close to the negotiations at the time said Sony was to receive a cash sum of $30 million to $40 million as a payment to release Michael. This was to be paid by DreamWorks and Virgin against their earnings from the release of subsequent albums.
Though he would not come out as gay officially until 2007, Michael was open about bi-sexuality and matters of sex in general. But an incident on April 7, 1998, an arrest for "engaging in a lewd act" in a public restroom of the Will Rogers Memorial Park in Beverly Hills, would forever link him with the topic of sex. According to reports, Michael was approached by an undercover policeman for a sexual act. He later pleaded no contest to the charge.
Scrapes with the law and the tabloids would continue for the next decade. In July 2006, Michael was accused of anonymous public sex at London's Hampstead Heath. Earlier that year, he was also arrested for drug possession, and was released without incident, and in 2008 and again in 2010 received a DUI in the UK for driving under the influence of drugs. He joked often about his prolific use of marijuana.
Appearances on UK television shows like Top of the Pops and So Graham Norton, and with the likes of Elton John, like on the 1991 duet "Don't Let the Sun Go Down On Me," kept Michael in the public eye for the rest of the 1990s and into the 2000s. In 2006, Michael embarked on his first world tour in 15 years, called 25 Live. It coincided with a two-disc album called Twenty Five, released in 2008 and featuring duets with Paul McCartney and Mary J. Blige along with new songs.
All told, Michael only released five solo albums — Faith, Listen Without Prejudice Vol. 1, Older, Songs From the Last Century (a covers/standards albums) and Patience. He also released two greatest hits sets. His first live album, Symphonica, was his final album during his lifetime, released in 2014, and also the last album produced by the late Phil Ramone.
'Keanu' Movie's Obsession With George Michael 'A Golden Opportunity,' Says Singer's Manager Michael would become more reclusive as the years went on. In the U.S., Michael was seen in the TV series Eli Stone and performed on American Idol in 2008. He also released a new track that year called "December Song," via his website for free. His pop culture relevance would not dissipate, however, with Michael showing up prominently in the Key & Peele comedy Keanu as well as the end of the film Deadpool.
In 2011, Michael participated in James Corden's first ever "Carpool Karaoke" with a cover version of New Order's 1987 hit "True Faith" — it was taped for the charity Comic Relief.
DOWNLOAD ON DMS