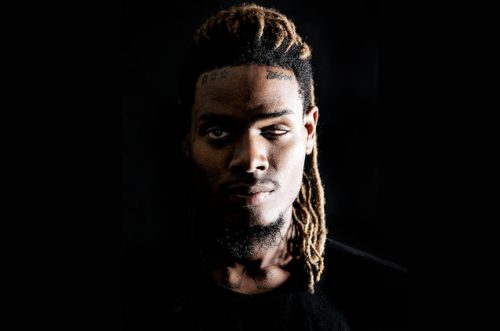 Fetty Wap may have ridden Tony Fadd's synth-dance beat for his breakout hit "Trap Queen" all the way to No. 2 on the Hot 100 chart, but in a new lawsuit, a Danish songwriter says they didn't have the rights to the beat at all.
According to court documents filed in U.S. district court in New York, Lazar Lakic claims that in 2014 he bought the exclusive rights to the beat, then called "Hello," from Tony Fadd on Feb. 9, 2014. (The original beat, posted by Tony Fadd in December 2013 under the name "Hello," appears to be here.) But the beat with Fetty's vocals was released as "Trap Queen" initially in March of 2014, then re-released commercially by 300 Entertainment that December.
Lakic alleges that after 300 released the song, Fadd tried to buy the rights to the beat back in January 2015, just as "Trap Queen" started to blow up, but he turned Fadd down. Lakic then filed the transfer of ownership of the beat with the U.S. Copyright Office in April 2015, which was approved in August; "Trap Queen" reached platinum status in May 2015, and has since been certified four times platinum by the RIAA.
Fetty's attorney, for his part, denies the allegations and said he has the contract to prove that everything between his client and Fadd was legal, saying that if there are any damages it will be Fadd's responsibility to cover them.
The Danish artist is suing Fetty, Fadd, BMG Rights Management, Goodfella4Life Ent. and 300 Entertainment for copyright infringement, seeking profits, damages, the destruction of all copies of "Trap Queen" and to stop its sales moving forward, however unlikely that may turn out to be. The news was first reported by TMZ. Reps for Fetty did not respond to request for comment as of press time.
DOWNLOAD ON DMS