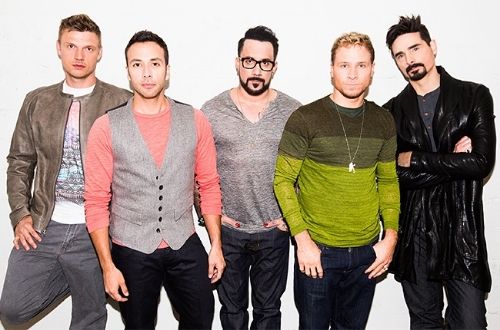 Backstreet's back, alright!
The Backstreet Boys documentary, Backstreet Boys: Show 'Em What You're Made Of, will hit U.S. theaters and VOD on Jan. 30 before London's More2Screen rolls it out worldwide on Feb. 26, according to Deadline. The film will make its broadcast debut in spring 2015 on VH1.
The documentary will follow the group as they put together last year's In a World Like This album and throughout the subsequent world tour supporting it.
"We've been filming during the making of the record, the rehearsals for the tour, while we've been out on the road," the group's Kevin Richardson previously told Billboard. "It's kind of a making-of the record along with our story, how we got together and the ups and downs and the roller coaster that we've been on."
DOWNLOAD ON DMS