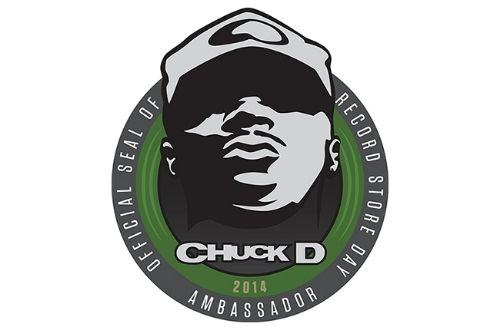 Public Enemy leader and co-founder Chuck D has been tapped as the latest ambassador of Record Store Day 2014, which takes place on April 19.
Since being founded in 2007 to help heighten the awareness of independent music stores around the world, RSD has boasted numerous rock star ambassadors to help spread the word, including Eagles of Death Metal singer Jesse Hughes (2009), Queens of the Stone Age frontman Joshua Homme (2010), Ozzy Osbourne (2011), Iggy Pop (2012) and Jack White (2013).
"The record store made musicians listen beyond themselves," Chuck D said on his appointment. "It both complemented and supplemented the radio, in fact the best radio stations in the past followed the vibe of the record stores of their regions, thus growing and nurturing each other. The fans and listener had everything to gain, and if they wanted to get into making music, the Record Store turned into their first school and sonic passport out."
RSD has been known to boost music sales, as seen last year when U.S. vinyl album sales hit a historic high. A total of 244,000 vinyl LPs were sold in the week ending April 21, according to Nielsen SoundScan — the largest one-week sum for vinyl albums since SoundScan started tracking sales in 1991.
DOWNLOAD ON DMS