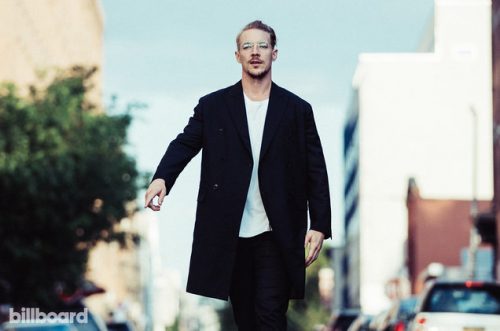 Diplo got on the phone with Zane Lowe recently and basically asserted his complete musical dominance. In a few short minutes, he let the world know he is in fact working with a sizable portion of the biggest musical movers and shakers, many of whom will appear on the next Major Lazer album, while putting the whole industry on blast for being kind of stale.
"As if world domination wasn't enough, now it's time to go conquer other planet," The Beats 1 radio host said in reference to the producer's latest hit, "Cold Water" featuring Justin Bieber and MØ.
"I'm just happy to get some stuff together, this summer has been kinda slow I feel like as far as music," Diplo tells Lowe. "We gotta give the people something. Drake and Rihanna killed it this year, but there hasn't really been a summer vibe."
Diplo revealed that Ed Sheeran and Betty Blanco were all part of the "Cold Water" writing process, then he gave some nice tidbits on who else has touched the upcoming Major Lazer release — at least, as best as he could.
"Every time I tell people the features on the records, they always change," he says. "I might have a demo with everybody, but I don't know which one's going to make the cut."
Some songs originally intended for the ML album have already been snagged and used by Beyonce for Lemonade, and The Weeknd for his next project. Diplo teased that Nicki Minaj may nab a few for her future projects, but for the Lazer release itself, Diplo can promise vocal appearances from Usher, MØ, Sam Hunt, Travis Scott, Sia, as well as possibly Tove Lo and Tinashe.
Diplo says he's working on an astounding 40 records right now. He plans to continue building on the success of "Cold Water" with another single in August, one more by the end of the year, and hopefully have the official album finished and released in January of 2017.
DOWNLOAD ON DMS