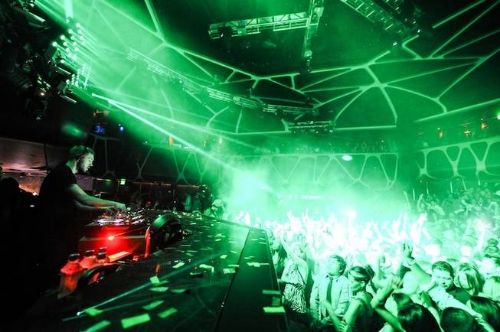 There's growing concern at the now-obvious effect that mega-nightclubs are having on Strip shows. Ticket brokers are demanding steeper discounting. Audiences are slipping to the point of several shows being no longer profitable.
Major productions are hiding the fact that they're selling only 50 percent of their seats. Even Cirque du Soleil shows are affected, with some tickets being widely advertised as low as $50.
Producers of several recently shuttered shows tell me candidly: "It's getting slowly impossible to make a profit from a show in Las Vegas. That's why you're seeing a proliferation of solo performers and comics. No cast to pay. No scenery and stage crews.
"The hotels looked at mega-clubs as a golden egg, but those crowds shelling out steep admission prices and highly expensive bottle service, sometimes running upwards of $5,000, don't have any money left over for shows or gaming.
"It used to be tourists would book two or three shows on a visit here. Now we're lucky if they see one. In years gone by, visitors would dine out every night, but now many are lugging in their own ice chests with drinks and food or buy burgers in fast-food places in town. Restaurants also are changing over from fine dining into casual, cheaper, pub-type menus."
The concern that Las Vegas shows might disappear and harm the image of this being The Entertainment Capital of the World and change it into The Nightclub Capital of the World has prompted action.
I've learned that four Las Vegas leaders in various show-connected positions have discussed the formation of an entertainment council to recruit key hotel and show executives. They want to find creative solutions to the potential problems and see if cooperation can help entertainment, shows and stars deal fairly with the economic impact of nightclubs and their patrons.
"We've got to get back to the intimacy of original, classic Las Vegas entertainment. The close-up factor. The superstar names. Where is today's Rat Pack performers instead of unknown DJs playing other people's music," said one of the entertainment council advocates. "If we don't change it soon, Las Vegas may never be the same again.
"Our town was filled with almost 200,000 electronic dance music fans last weekend, and only a handful of them went to see a Las Vegas show. There were too many empty seats in our theaters."