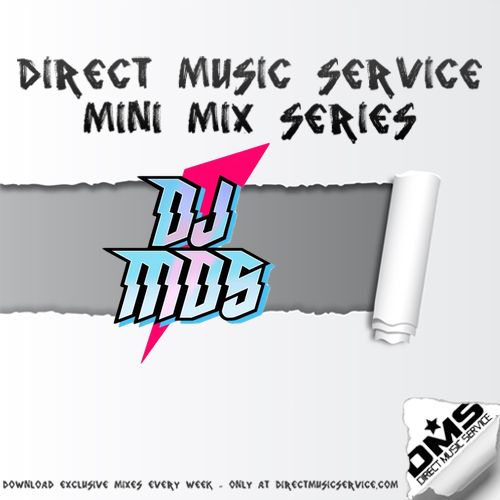 Mix #90 We have DJ MOS from Moscow, Russia, born and raised in Siberia, Russia. He was sick of vodka+balalaika+bears and moved to Moscow, Russia. He was a professional snowboarder but after the accident decided to take up DJn and has been for the past 9 years. Started as a hip-hop dj. Under the influence of serato opportunities and DJ AM, in particular, DJ Mos found fun in mix anything with everything. DJ Mos is a double time champion of mash-up dj battle in Russia.
He has played everywhere in the vast country of Russia and all around Europe – Germany, France, Spain etc. He was a member of mad popular russian Limp Bizkit like band – NOIZE MC. He has opened for Panic at the disco, Steve Aoki and a lot of underground edm musicians(James Blake, Canblaster etc). He's hella happy being a dj! This is such a originative, constructive and fun way to express yoself! Thanx DMS for chance to represent myself on the other side of the planet! Listen & Download his exclusive open format mix he made for us at DMS.
For more information about DJ MOS click the links below:
Check out the tracklist after the jump with links to download all of the edit's he used in this mix. Be sure to check back every Monday for a brand new mix.
TRACKLIST
1. Smash Mouth – Allstar [VM EDIT QUICK ACA OUT]
2. Missy Elliot – Get Ur Freak On (Alvaro & DJ Punish Moombahton Bootleg) (Diggz Quick Hitter Edit)
3. Bee Gees – Stayin Alive (Teddybears RMX) (DJ Keule "Aca In" Quick Edit)
4. GTA – Booty Bounce (Jesse Slayter Twerk RMX / Short Edit)
5. Skee-Lo – I Wish (Drunkmaster Flex Moombahton RMX) (Diggz Quick Hitter)
6. R Kelly – Hotel (Pickster Moombahton RMX) (Chris Anthony "Acapella Out" Quick Edit)
7. Pink – Fun House (Short Edit/No Breakdown)
8. Chumbawamba – Tubthumping [DONK EDIT]
9. Daft Punk ft. Pharrell Williams – Lose Yourself To Dance (M-Rock Disco RMX / Short Edit)
10.Mayer Hawthorne – Designer Drug (!dentity Intro)
11.Two Door Cinema Club – Sun (Viceroy RMX) (Short Edit)
12.Pitbull/George Clinton/Snoop Dogg – Bow Wow Wow Yippie Yo ((Deville Epic Transition Break 120-94)) (DIRTY)
13.50 Cent – Disco Inferno [DIRTY-DJ Marty Mar ACA IN-OUT Quick Edit]
14.The Rembrandts – I'll Be There For You (Friends Theme Song) (Re-Drum / Short Edit)
15.Beyonce – Single Ladies (Dj JD Edit) (ACA IN/OUT)
16.Kid Cudi ft Kanye West, Common, and Lady Gaga – Poke Her Face (J Espinosa's Clean Edit)
17.Martin Solveig & Dragonette – Hello (Transition 100-130)
18.The White Stripes – Seven Nation Army
19.Paul Johnson – Get Get Down (Original Mix / Super Short Edit)
21.The Bloody Beetroots ft Steve Aoki – Warp 1.9 (Jason Bee Quick Re-Edit)
22.The Who – Pinball Wizard (Quick / Re-Drum)
23.Cee-Lo Green – Fuck You (DIRTY-K Scott Quick Edit/ ACAPELLA OUT)
24.Lily Allen – Fuck You Very Much (Jason Bee Intro)
25.2 Live Crew – Hoochie Mama (MASTAMONK & SMERK Trap Transition Bootleg) (132-70bpm)