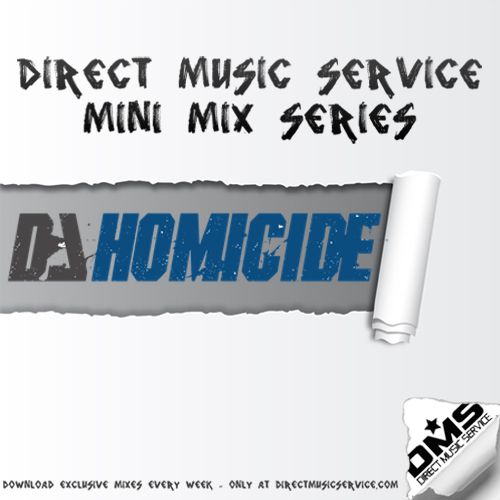 We are honored to have the legendary DJ Homicide doing DMS Mini Mix #77. This mix was recorded live at Moomba Theater in Montreal, Canada make sure to DOWNLOAD this live house mix exclusively from our new SOUNDCLOUD page. DJ Homicide has a long and influential history in the music industry. In 1993 DJ Homicide began his career with The Alkaholiks (Loud Records). Homicides beats created a sound for the Alkaholiks that set them apart from other hip- hop groups at the time. In 1994 DJ Homicide joined the up and coming group Sugar Ray. Following the addition of DJ Homicide, Sugar Ray broke out of obscurity with the single "Fly." Sugar Ray has gone on to sell over 16 million records.
DJ Homicide's music success is not limited to his work with Sugar Ray. He has subsequently produced music for Chino XL and Quest the Madd Lad on Def American Records, AC Alone on Capitol Records, and "Make Room" on the Loud Rocks Project. DJ Homicide also returned to his roots on radio with his own show once again on Power 106 called Channel Zero, creating a new radio format mixing rock and hip hop.
In a field in which there is always a new guy bringing some new tricks to the game, DJ Homicide constantly ups the ante. With ten years of world wide tours under his belt, he has the experience that most DJs only dream of. And with music taste ranging from The Clash to NWA and Led Zeppelin to Tribe Called Quest, there is never a dull moment when he is on stage.
For more information about DJ HOMICIDE click the links below:
Be sure to check back every Monday for a brand new mix and subscribe to our new SOUNDCLOUD page.