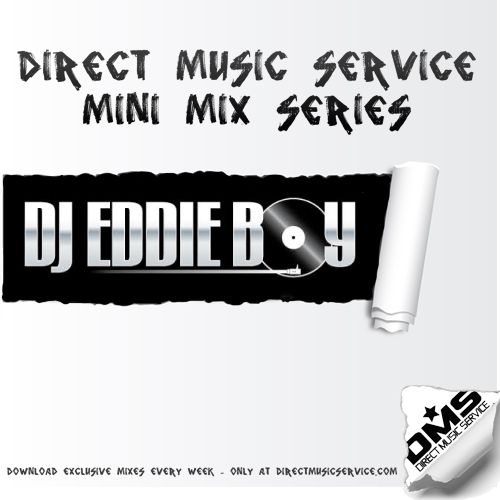 Mix #30 we bring you DJ EDDIE BOY from Los Angeles, California. Eddie Boy has put together a LIVE! House Mini Mix hope you enjoy. Listen & Download it now. DJ Eddie Boy is part of Project Spin Artists crew. Having burst onto the Southern California club scene in 1998, DJ Eddie Boy has continuously drawn inspiration from some of the business' most prolific talent. His supreme dedication towards an ultimate understanding of harmony, both in musical notes and the dance floor, is only comparable to the undying passion, integrity, and Divine given talent of this turntable Mozart.
For more information about DJ Eddie Boy click the links below:
Check out the tracklist after the jump with links to download all of the edit's he used in this mix. Be sure to check back every Monday for a brand new mix.
TRACKLISTING
1. Granulated Soul (SINcere Quick Edit) – Oliver $
2. Baby I Need Your Lovin' (Quinten 909 RMX) (Fuseamania Edit) – Gayle Adams
3. I Love Music (Serafin 08′ Tribal Refix) – The O'Jays
4. Stars On 45 Remix (DeeJay Haze Short Edit) – The Kobra Kai
5. Groovejet (Firebeatz Bootleg / Spryte Cutdown) – Spiller
6. Remember Me (Hoxton Whores Remix) (19Sixty Cut) – Blue Boy
7. Turn Up The Music (Original Mix / Spryte Cut) – Audio Jacker
8. Music Sounds Better With You [Joe Maz Remix] – Stardust
9. Train In Vain (Discotech Rmx) (Really Short Edit) – The Clash
10. Watching You (The Way It Is / Spryte Cutdown) – Raymix
11. Somebodys Watching Me (Dj Phase Big Room Mix) – Rockwell
12. Sally (SINcere Edit) – Adam Port
13. Devil Walking (Jason Bee Short Edit) – Mark Knight
14. Remolino (Original Mix) – Moritos
15. Bette Davis Eyes (Club Mix / Spryte Cutdown) – Tradelove vs. Sam Obernik
16. We Love (Pleasurekraft Remix) (Drew Pierce Edit) – Sneaky Sound System
17. Somebody That I Used To Know (Bastian Van Shield Remix) [Drew Pierce Edit] – Gotye Ft. Kimbra