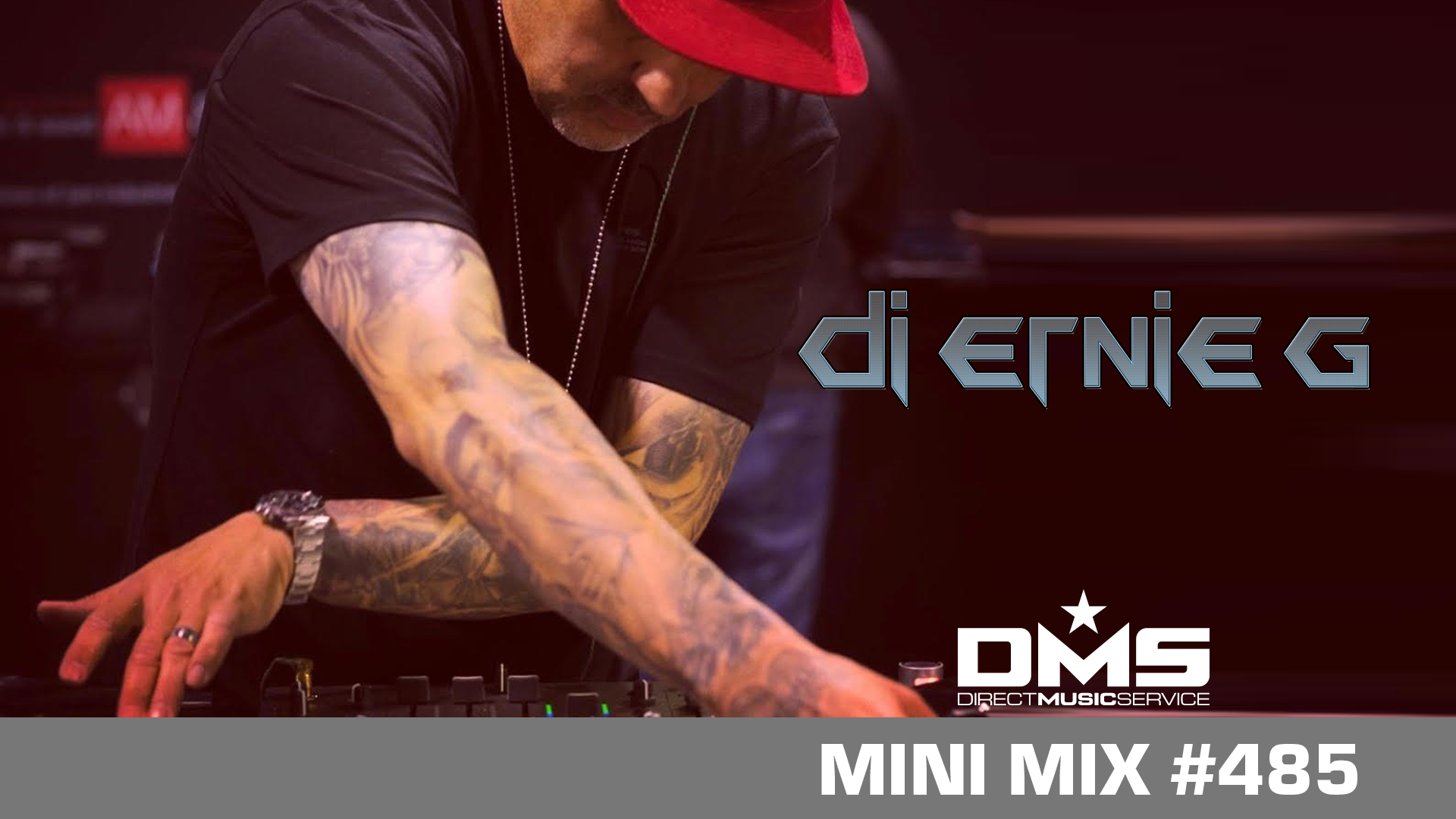 BIO:
With 30+ years in this game, Ernie G's persona rings true to the term "Veteran DJ." At the age of 13 in the Southbay area of Los Angeles, where he was born and raised, is when he discovered his obsession for a new culture that was beginning to explode and would change his life forever. With the birth of Breakdancing, and the progression of graffiti, he couldn't help but be drawn into the movement that has helped shape his style today.
In 1983, he was invited by a DJ from the Uncle Jams Army camp to check out some of their jam sessions. It was there that he first laid his hands on a turntable & mixer and realized he would never turn back from his newfound passion. To strengthen his skills, he began to purchase records and mixed tapes at the Rodium Swapmeet. But the one driving musical force that would have the greatest impact on his early DJ years streamed across the Los Angeles AM Radio airwaves, and that was 1580 KDAY & The Mixmasters.
In the late 80's he made the transition from Electro Funk, Hip Hop, Freestyle & 80's Disco to House & Techno. His involvement in the early rave scene that was developing inside the empty warehouses of Los Angeles was a pivotal point in his life. With a driving desire to elevate himself to the next level and put his name on the map, he began to produce and promote his own events which ultimately gave him the credit of being one of the top DJ's and creators of the Southbay party scene. Whether it was rocking the dance floors of clubs, warehouses, house parties or pulling thousands of party people to his infamous Freak Boutique every Saturday night, Ernie G. was determined to make his mark.
Back in the 90's he landed a job at two of Hollywood's most famous record stores on Melrose Ave., D.M.C. Records and Street Sounds. From these two hot spots, new opportunities began to unfold. He started to spin at The Crush Bar, The Palace, The Arena, and The Florentine Gardens to traveling to spin at events in San Francisco, Mexico, San Diego, New York.
At the turn of the Millennium, he joined forces with the return of KDAY 93.5 to develop Club Sugar in downtown Long Beach, co-producing it with his long time friend taking club-goers back to his roots with legendary acts such as Rodney O & Joe Cooley, HI-C & Tony A., AMG, Paperboy, 2ND II None, and Julio G "The OG KDAY Mixmaster"
Today he is living out his dream by touring as All Star Concert's resident DJ and sharing the stage with the same artists that influenced him. Listen to his exclusive mix he made for us at DMS.