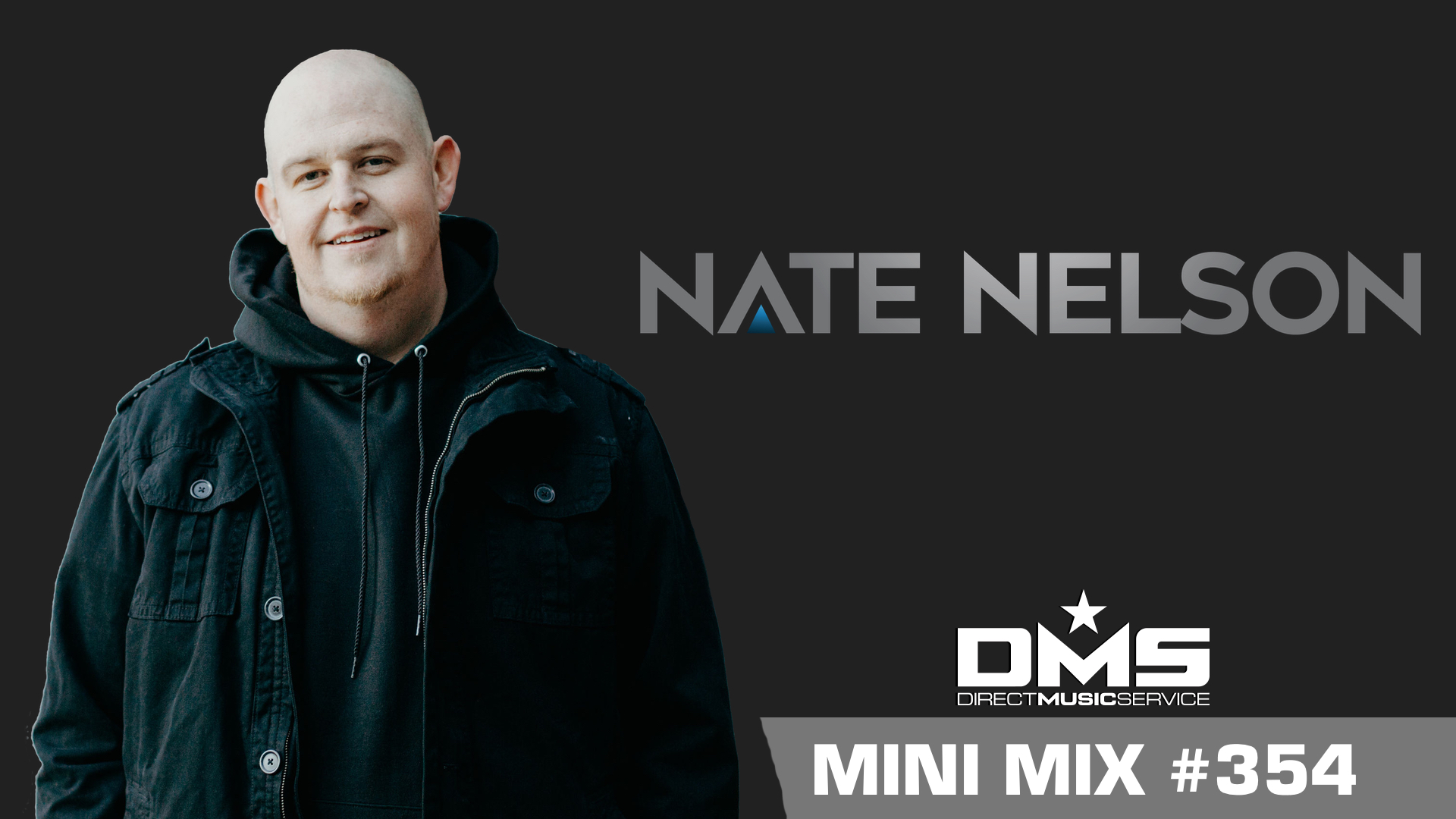 Mix #354 we bring you DJ NATE NELSON from Dallas, Texas.​ While most students were studying for finals in college, Nate was fine tuning his life skills. Mixing it up in the college nightlife scene reflected in his grads, but the value of learning the art of mixing music early in his career would pay off in the end. Fast forward 15 years, Nate can now buy all the sneakers he wanted growing up. That's the true meaning of success, right?
Nate started his Dallas career bouncing from bar to bar, it wasn't until he met his mentor and business partner, Glenn Roush, that he leaped head first into the private event world with LeForce Entertainment. Nate's resume includes intimate night clubs, festival stages, working with celebrity athletes such as Lindsey Vonn, Alex Rodriguez, Sean Lee, Adrian Beltre and opening for Waka Flocka and Travis Scott. Nate keeps finding himself leveling up his event game by bringing a high energy, club atmosphere to his weddings and corporate events. Nate is key founder of Kings of Prom, a festival-inspired school dance production company.
Nate grew up in Oklahoma then transplanted to Dallas after falling in love with his dream girl. Nate and his wife, Jennifer, married in 2008 and have two beautiful daughters, Millie and Kate. Listen to his exclusive mix he made for us at DMS.
For more information about DJ NATE NELSON click the links below:
SNAPCHAT – djnatenelson
Check out the tracklist after the jump with links to download all of the edit's he used in this mix. Be sure to check back every Monday for a brand new mix.
1. Back to Faded (Danny Diggz Then & Now Bootleg) – Zhu x Soul II Soul x Croatia Squad
2. Pump Up The Boom (Danny Diggz Then & Now Bootleg) – Technotronic vs Tiesto & Sevenn
3. Promises (Denis First & Reznikov Remix) – Calvin Harris ft Sam Smith
4. Boo'd Up (Kue RMX / Short Edit) – Ella Mai
5. Gucci Gang x Almost Love (Danny Diggz Hood House Bootleg / Clean) – Lil Pump vs. Country Club Martini Crew
6. Love Lockdown (Spryte Bootleg) – Kanye West x Alessia Cara x Justin Caruso
7. FEFE (Kue Remix / Clean) – 6ix9ine x Nicki Minaj x Murda Beatz
8. Feels Like Summer x One Kiss (Djs From Mars Bootleg) – Childish Gambino vs Calvis Harris & Dua Lipa
9. I Love It (Kue's 909 Remix / Clean) – Kanye West x Lil Pump
10.Strip That Down (Danny Diggz Hood House Bootleg) – Liam Payne ft Quavo x Cheat Codes & Danny Quest
11.IDGAF (Charlie Lane & Jason Reilly Remix / Clean) – Dua Lipa
12.The Middle x Thinking About You (Fuseamania Future House Bootleg) – Zedd ft Maren Morris vs Calippo
13.Pop Lock & Drop It (Cheyenne Giles Remix / Clean) – Huey
14.Body (Scooter Frankenstein Short Edit) – Loud Luxury ft Brando
15.Sexyback x Losing it (Danny Diggz Then & Now Bootleg / Clean) – Justin Timberlake vs. Fisher
16.Believer x Move (Greg J Bootleg) – Imagine Dragons vs Vinne
17.This Is America (Tony Arzadon Remix) – Childish Gambino
18.Jackie Chan (Keanu Silva Remix / Clean) – Tiesto & Dzeko Ft. Preme & Post Malone
19.Taste (DJ Couture Bootleg Remix / Clean) – Tyga
20.Narcos x End Of The Night (Danny Diggz Bootleg / Clean) – Migos vs. NGHTMRE & Ghastly
21.Sicko Mode (Tony Arzadon & Marc Stout Bootleg Remix / Clean) – Travis Scott ft Drake, Juicy J & Swae Lee
22.Better Now (DJ Primetyme Bootleg / Clean / Cutdown) – Post Malone
23.I Love Bonkers (Jason Jani Bootleg / Dirty) – Icona Pop x Twocloud & Bounce Inc x Daav One
Podcast: Play in new window | Download | Embed