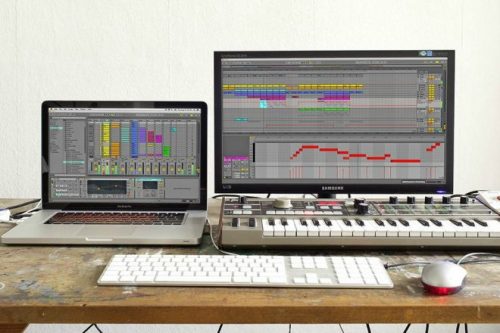 Ableton has created a new interactive tutorial for users to learn the basics of music production for free in its browser.
The Learning Music website includes chapters on beats, chords, melodies and basslines, which all come with examples from established songs like Joy Division's 'Love Will Tear Us Apart', Inner City's 'Good Life' and 'Single Ladies' by Beyoncé.
Learning Music's best feature is the interactive interface, which allows the user to put what they've learned into practice and create their own music with a computer keyboard or mouse.
The site complements Ableton's book Making Music – 74 Creative Strategies For Electronic Music Producers which was written in 2015 and also has its own in-browser tutorial.
Head to the Learning Music site HERE.