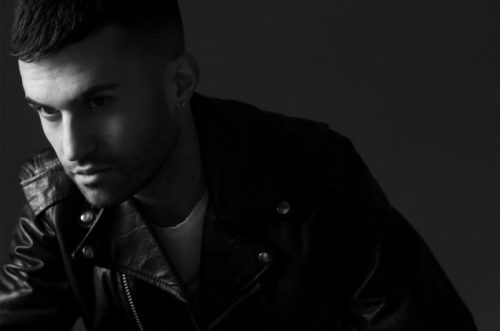 Kanye West. Chrome Sparks. Justin Timberlake. Paul Simon. Korn. deadmau5. What do all these artists have in common? Not a lot, but A-Trak helps you connect the dots in his new 74-minute megamix "Cut it Out!"
He's one of the greatest DJs living, and he proves that 2017 is yet again a year in which he will reign no mercy on the posers. It's an energetic onslaught of 53 tracks, so strap on your seat belt and prepare for lift off.
DOWNLOAD ON DMS
Check the trackless after the jump.
Track list:
Jean-Luc Ponty x Kanye West – Don't Let The World Tell You Nothing
1991 – Bohemian
Soulja Boy – Birdwalk (Zora Jones & Sinjin Hawke Bootleg)
DROELOE – Make My Day
Treez Lowkey x Take A Daytrip – Listen
Sunni (Colón) – Black Hole Sun
Larry June – The P
Fatima Yamaha – Love Invaders (Redinho Remix)
Lucas – Okaytho
24hrs ft. Dwn2Earth – Madonna
Deeb – Theme From Endless Sunset
Chrome Sparks – Marijuana
Mura Masa ft. Riko Dan & ASAP Rocky – Lovesick (Mumdance Remix)
LH4L ft. Billion Dollars – Neoprene
Laura Nyro – I Am The Blues
Madeaux – To See Her Dance
The Futures – Ain't No Time Fa Nothing
Bejo – Mucho
Dabrye – Air
Leon Else – Dance (Oliver Remix)
Sorcerer – Chemise
The Blackbyrds – Mysterious Vibez (Sam Von Horn's Vibey Edit)
Justin Timberlake – Like I Love You (Vandalized Edit)
Misiu – All A Dream
Detroit Swindle – Figure Of Speech
Afriquoi – Mwana Wa
Adesse Versions – Pride
Mason – To The Rhythm
Cassius ft. Ryan Tedder – The Missing (Metronomy's EDM Remix)
Ruckazoid – Too Bad
MyStro Quarters – Jheri Curl
Belly Squad – Moves
$uicideboy$ – Antarctica
Paul Simon x Nico Segal & Nate Fox – Stranger
Promnite – Cruisin' USA
Audio Push – Reppin
Nine Inch Nails x Danny Brown x A-Trak – Becoming A Blunt
Deftones – Bored
Rage Against The Machine – Freedom
Eagles Of Death Metal – Cherry Cola
Korn – Twist
deadmau5 – 2448
Jacques Lu Cont – In The Night
Punky Blasterr – Swoop (A-Trak's "where's the downbeat" Edit)
Chrissy Edits – Discoglide
Rogerseventytwo – You Take Me Higher (NT89 Remix)
Herbert – Moving Like A Train (Smith N Hack Remix)
Yung Nation – Diabetic
Plump DJs – Gobstopper
Hasse de Moor & GLD – Work
Dombresky – Utopia (Born Ready Remix)
Koreless – TT
Vince Staples – Big Time
A Tribe Called Quest – Solid Wall Of Sound