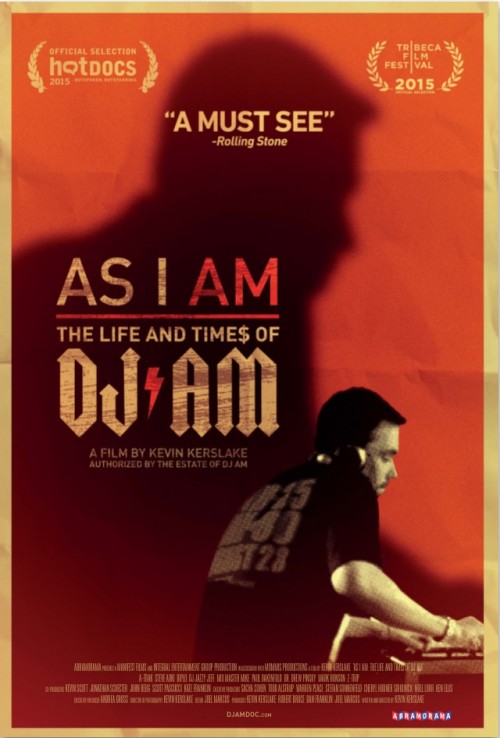 The highly anticipated DJ documentary about the iconic DJ AM finally has an official theatrical release date! The film "As I AM: The Life & Times of DJ AM" will open Friday, May 27th, Memorial Day Weekend, in New York at Village East. The film will then get it's Los Angeles theatrical release on the following Friday, June 3rd, at the prestigious ArcLight theater in Hollywood. The film has garnered many positive reviews by major publications and has been called "A Must See!" by Rolling Stone. "As I AM" is essential viewing for all DJs!
Other city theatrical releases will be announced soon including several key music centric cities such as Las Vegas, Austin, Cleveland, Miami, San Diego plus many others!
The #TeamDMS crew has been heavily involved in the creation of "As I AM: The Life & Time$ of DJ AM." DMS head Kevin Scott appears in the film and is the lead co-producer & music consultant. DMS co-owner Warren Peace is an executive producer and our very own Danny Diggz sound engineered DJ AM's AA speech for the film, a speech that plays a pivotal role in telling the AM's story in his own words!
The DJ AM doc is being distributed by one of the world's leading independent documentary film distributors, Abramorama, who have distributed some of the great docs of recent memory including: Anvil! The Story of Anvil, Senna, and Banksy's Exit Through The Gift Shop among many others.
For more information about the DJ AM Doc, be sure to check www.djamdoc.com