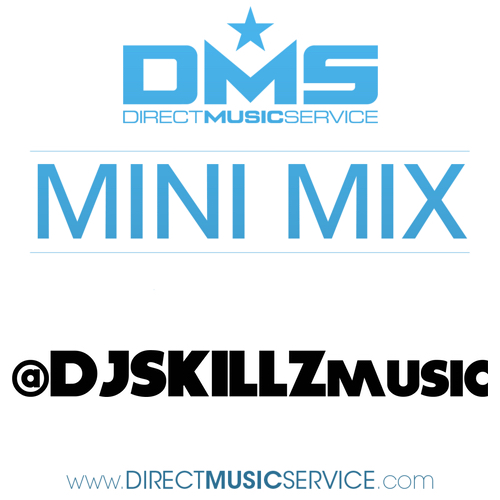 Connecticut's own @DJSKILLZMUSIC "The Remix King" has been an up and coming force for over 12 years in the music industry with his DJing & Production Talents. For 4 years Skillz was a featured artist on one of the most well known Remix Sites-www.CrooklynClan.net ;and currently works with www.XMIX.com which distributes music to DJs all across the world.
Every week DJ Skillz can be heard via your radios around the Nation. In Connecticut , he's on KC101.3 (WKCI) Fridays as well as in Florida on 933 FLZ. In Nashville, TN on 107.5 The River Friday Afternoon's & Saturday Nights as well as Saturday Evenings in North Carolina on 107.5 KZL
Over the past few years, Skillz has gained popularity on the Country side of things by providing many of the worlds Country Radio & Club DJs with specialty edits to play during their shows as well as producing Original Remixes. In 2014, DJ Skillz signed onto a Nationally Syndicated Radio Program called "Red Cup Country" (distributed via United Stations) which airs every Saturday Night. It's a 5 hour program which includes a 12 minute "Mashville™ Mini Mix" at the end of each hour which Skillz produces weekly. This show has grown from a handful of stations to now on over 40 stations Nationwide as well as several others in Canada.
My thought process behind this mix was to try and keep it as open format as possible. Bringing Rap / Country / Pop / Edm all in 1 36min live 1 shot recorded mix. Make sure you listen to his open format mix that he made exclusively for us at DMS.
For more information about @DJSKILLZMUSIC click the links below:
Check out the tracklist after the jump with links to download all of the edit's he used in this mix. Be sure to check back every Monday for a brand new mix.
TRACKLIST
1. CHA CHA – D.R.A.M.
2. DIRTY SOUTH LOOP – TIMBALAND
3. RGF ISLAND – FETTY WAP
4. HOLY GRAIL – JAY-Z
5. MY HITTA – YG
6. STARTED FROM THE BOTTOM – DRAKE – FUCK A FAKE FRIEND LOOP
7. FRIENDS THEME SONG – REMBRANTS
8. H TO THE IZZO – ROCKY LOOP
9. GONNA MAKE YOU FLY – ROCKY
10.LOCKED AWAY – RCITY
11.EVERYONE FALLS IN LOVE – TANTO METRO & DEVONTE
12.HEADS HIGH – MR VEGAS
13.NO GAMES – SERANI
14.OUTTA YOUR MIND – LIL JON – DIGGZ REGGAE CHOP
15.SEMI CHARMED KINDA LIFE – THIRD EYE BLIND
16.TWO PRINCESS – SPIN DOCTORS – ACAPELLA OUT
17.ALL SUMMER LONG – KID ROCK – ACAPELLA OUT –
18.SWEET HOME ALABAMA – LYNRYRD
19.LIFE IS A HIGHWAY – RASCAL – ACA IN & OUT
20.RIDE WIT ME – NELLY
21.SAVE DAT MONEY – LIL DICKY
22.FOR THE LOVE OF THE MONEY – OJAYS
23.BLOW THE WHISTLE – TOO SHORT – ACAPELLA OUT WHATS MY FAV WORD
24.AREA CODES – LUDACRIS – NATE DOGG ONLY – ACA OUT
25.LOYAL – CHRIS BROWN – FRENCH MONTANA REMIX
26.JUST WANNA LUV YOU – JAY – Z
27.TURN DOWN 4 WHAT – LIL JON
28.BEND OVA LOOP – LIL JON
29.BEND OVA – LIL JON
30.GET LOW – DILLON FRANCIS
31.LEAN BACK – FAT JOE
32.LEAN ON – MAJOR LAZER
33.HIT ME BABY INTO SORRY – JUSTIN BIEBER
34.ROSES – OUTKAST – ACAPELLA OUT
35.ROSES – CHAINSMOKERS
36.SO WHATCHA WANT – ACAPELLA LOOP – BEASTIE BOYS
37.YOU KNOW YOU LIKE – DJ SNAKE F/ ALUNA GEORGE
38.I TOOK A PILL IN IBIZA – MIKE POSNER – SEEB REMIX
39.DON'T BELIEVE ME JUST WATCH – ACAPELLA LOOP – FUSEMANIA
40.UPTOWN FUNK – BRUNO MARS – SCOOTER SUPERBOWL VERSION
41.MY HOUSE – FLO RIDA – SKILLZ ACAPELLA IN
42.HIDEAWAY – SKILLZ AGGRESSIV BOOTLEG
43.BASS DOWN LOW – LOOP
44.DEEP DOWN LOW
Podcast: Play in new window | Download | Embed