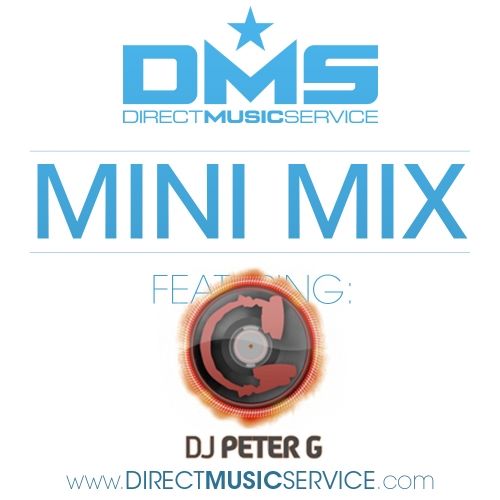 Mix #123 we bring you DJ PETER G from Orange County, California. Dj Peter G grew up in Los Angeles, California in a big, loud, musical family. He was assaulted at every turn with various genres of music from Psychedelic rock, Punk, Classic Rock, New Wave and Ska to early hip hop and House music in the eary 90s. By the time Peter G was 14 years old, he had already opened his own Mobile DJ Business called PG Productions and he went under the Alias DJ M.I.A. (Mixxin In Action). When he reached the age of 18, he was already playing at many 21+ clubs in LA, OC, and LV. He had such an amazing collection of Vinyl Records that club owners and a few promoters that existed, had heard of Peter G and was wanting to keep him booked.
The passion for making the crowd move has made DJ Peter G a staple in the L.A., Orange County, and Las Vegas club scenes. Along with his outstanding Nightclub Club history, DJ Peter G has performed for over 400 weddings, 1000s of High School dances ( as of may 2014), 2100+ other personal, business, private, celebrity events all over the U.S. and Beyond! His ear for timing beat after beat, creating audible masterpieces like a conductor, and ability to mix many music styles and genres of music in the perfect place, has helped him earn accolades as Orange County's #1 DJ Consecutive years running. His skills behind the decks ( Turntables , CDJs, Controllers ), turns the masses into clay as he reaches out with music and shapes their every gyrating movement.
His talents have brought him into homes and private parties of some of Hollywood's Elite including, Jamie Foxx, Demi Moore, Cher, Tracy Lords, Arnold Schwarzenegger, along with some of the music industries most powerful and influencial artists such as Beyonce, Snoop Dog, LMFAO, Avicii, LMFAO, Mickey Avalon, No Doubt, Ying Yang Twins, Travis Barker / DJ AM (R.I.P), Warren G, Paul Oakenfold, Porter Robinson, Steve Aoki, just to name a few.
As of current, DJ Peter G is the Owner and creator of I HEART THE DJ, LLC (www.iheartthedj.com). A successful clothing company brand. Trademarked and on its way to becoming a world wide brand for music lovers around the globe. DJ Peter G has current residencies in LA, OC, and LV week after week consistently. Make sure to listen and download this exclusive mix that he made for us at DMS.
For more information about DJ PETER G click the links below: