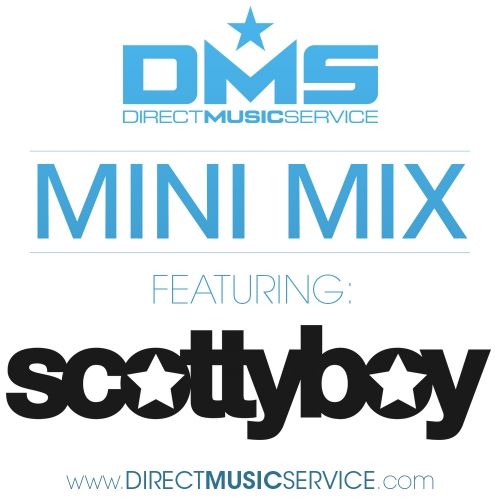 Mix #106 we bring you DJ SCOTTY BOY from Los Angeles, California. Scott "Scotty Boy" Schroer is a veteran DJ/producer with over 25 years in the music scene under his belt. This L.A. native prides himself on being part of the Vegas mashup and EDM movement since the early 2000s. From working in radio in Los Angeles, San Francisco and on Sirius XM, Scotty Boy is a scene staple taking electronic music by storm.
Voted one of the Top 10 DJs in America for three consecutive years by DJ Times magazine, ranked as one of the Top 100 DJs in the world on TheDJlist.com and Best House DJ in Las Vegas four years in a row, Scotty Boy is now putting his crowd-rocking experience to work in the studio. His first track in 2009, "4AM in Vegas," broke out in the Beatport Top 100. Moving forward, he went on to release several more chart-toppers that can be found on iTunes, Beatport, SoundCloud and music download sites around the world. Starting off 2014 his latest single "Shiny Disco Balls" hit the Beatport Top 20 and is being supported by some of the biggest names in the industry.
Not only does Scotty Boy rein brilliance in the studio, he has spent the last 10 years touring the world. Fresh off his latest tour in Australia he released a massive new track, "Melbourne," inspired by his experiences and new love for the Aussies. He has also been touring and producing under his alter ego "Fyasko" playing deep house, techno and nu-disco to separate this sound from the Scotty Boy EDM sets.
After holding down major residencies at almost every legendary club in Las Vegas over the past 13 years, Scotty Boy is now on the road full time and releasing new music under both names. Make sure to download this deep house mix that he made exclusively for us at DMS.
For more information about DJ SCOTTY BOY click the links below:
Check out the video to Scotty Boy's latest single Shiny Disco Balls after the jump. Be sure to check back every Monday for a brand new mix.
DOWNLOAD ON DMS