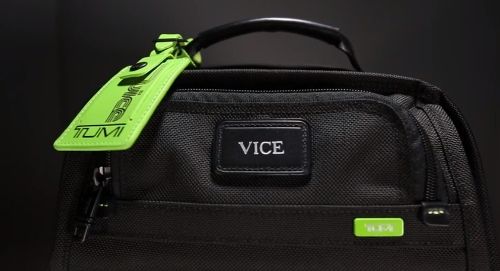 Direct Music Service just recently passed the 20k file marker on our website! To honor this milestone, DMS is proudly offering one of our lucky, loyal subscribers a chance to win a FREE Vice x Tumi DJ Backpack!! The backpack originally retailed for $500, was extremely limited & sold out immediately. This is your LAST CHANCE to get your hands on this amazing backpack. Check out the features of it here: http://www.youtube.com/watch?v=uKD1IzP9ASE
So… exactly how do I get my hands on this backpack you ask?
It's actually quite easy to be entered for a chance to win the backpack, all you have to do is sign up for a new Pro Yearly unlimited account, upgrade your current package to a Pro Yearly unlimited account or already be an Pro Yearly subscriber to DMS and you are automatically entered in the contest. The Grand Prize winner will be selected & announced on our blog on Wednesday, December 4th, 2013.
In addition to being entered in our grand prize drawing for the Vice x Tumi backpack, all current & new Yearly Unlimited Subscribers will also receive one of our FREE DMS swag packs (so you really can't lose!). The swag pack consists of:
— A DMS 8GB USB Thumb Drive
— DMS Keychain LED Flashlight / Lantern combo
— 2 DMS Serato Control CDs
— 2 DMS Control Vinyl Stickers
— 2 different DMS stickers
The DMS Yearly Unlimited package costs $449.95 and entitles you to 12 months of access to DMS & unlimited downloads from our 20,000 (and growing daily) song library. The cost of the yearly membership works out to $37.00 per month and is easily our best value. It's now EASY to upgrade your package directly from your DMS account by going to the "account" tab (after you are logged in) and scrolling down to the "Upgrade Package" option. From there select Pro Yearly, pay via PayPal and cancel your old account (instructions are on each page).
So sign up or upgrade now to take advantage of this LIMITED time offer. Contest winner will be picked on December 4th, 2013. Deadline to enter the contest is December 3rd, 2013.
CONTEST RULES:
** Contest is for current & new Yearly Unlimited Subscribers. You can also upgrade any current account to a yearly unlimited directly on our site under the "account" tab or by emailing: customerservice@directmusicservice.com
** This contest is also open to Monthly Unlimited members who have been with us longer than 12 months. (Subject to verification)
** Winner is required to email us a picture of themselves with the bag within 5 days of receipt. Failure to do so could result in termination of membership.
** Swag packs are limited to our US Customers ONLY. Please allow up to 4 weeks for delivery. Due to demand, some items may run out and be substituted for with other DMS swag.