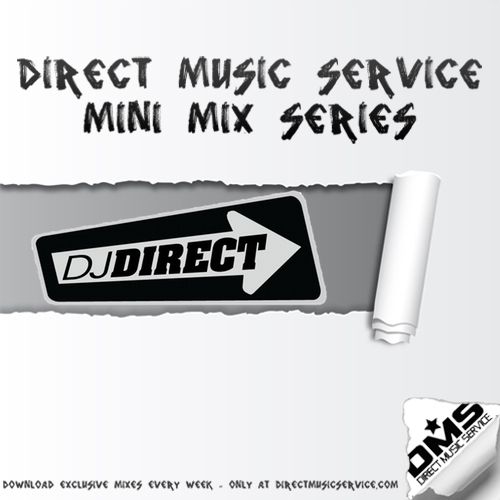 Mix #64 we have DJ Direct from Las Vegas, Nevada. Born in New York and raised in Philadelphia, he decided to relocate to Las Vegas to further enhance his opportunities in his growing DJ game. Currently he is the Music Director for the VIP Room at Drai's After Hours and is a resident DJ at Ghostbar and Moon at the Palms Casino & Hotel. Additionally, DJ Direct is an official Playboy Golf DJ and is a frequent fixture at the Playboy Mansion Golf events. His talents have taken Direct all over the country and has also been featured in the following venues: Ivy Nightclub (San Diego), W Hotel (LA), Drais (Hollywood /LA), Level 2 (Harrisburg) , G Lounge (Philadelphia), Dusk (Atlantic City). Internationally, Direct has also had the pleasure of spinning at Power House and Filter Singapore, Johnnie Walkers biggest Yearly event in Penang Malaysia and Club Heat and Bora Montpellier, France. Make sure to download his EDM, Trap, Hip Hop & Top 40 mix that he made for us exclusively at DMS.
For more information about DJ DIRECT click the links below:
Check out the tracklist after the jump with links to download all of the edit's he used in this mix. Be sure to check back every Monday for a brand new mix.
Tracklist
1. Good Kush & Alcohol (Bitches Love Me) (Dirty / Intro)-Lil Wayne ft Drake & Future
2. Pour It Up (Dirty _ Verse In)-Rihanna
3. I Luv Dem Strippers (CLEAN-SINcere Edit)- 2 Chainz
4. Wild For The Night (Short / Re-Drum)(Dirty)- A$AP Rocky Ft. Skrillex & Birdy Nam Nam
5. Treat Me Right- Keys N Krates
6. As Your Friend (Mistermike Trap RMX) (CLEAN- Shorter Edit- Afrojack ft Chris Brown
7. Rock The House (DiegoMolinams Trap Bootleg)-Afrojack
8. Gangnam Style (Clean / Diplo RMX)-PSY ft 2 Chainz & Tyga
9. Backseat Freestyle (CFLO Intro) (DIRTY)-Kendrick Lamar
10.G.O.O.D. Morning (Europe) (DIRTY)-2 Chainz
11.Clique (DJ Fresh Blend / Diggz Jay-Z Only Refix) (DIRTY) – Kanye West vs Jay-Z
12.Tried By 12 (DJ Carm Transition)- The East Flatbush Project
13.Feel This Moment ((Jason Dee Re-Drum))- Pitbull ft Christina Aguilera
14.Play Hard ((Jason Dee Party Starter Intro))-David Guetta ft Ne-Yo & Akon
15.#thatPOWER (Main / Intro)- Will.I.Am ft Justin Bieber
16.I Love It (Dirty / Intro)- Icona Pop
17.Leave The World Out Of My Mind (Simo Bootleg /Short Edit) – Swedish House Mafia x Laidback Luke x Deborah Cox vs Bingo Players
18.Cinema (Laidback Luke RMX / Short Edit) – Benny Benassi
19.The Night Out (Kevin Scott Bootleg)- Martin Solveig x A-Trak x Firebeatz
20.With My Hands Up (Dirty-Lil' Jon Only Short Edit)- Lil' Jon & Alvaro
21.Feel Again (It's The DJ Kue Remix!)- One Republic
22.Heads Will Roll (SINcere Transition into Trap 132-70)- Yeah Yeah Yeahs
23.Push Me (Oh Snap! Satisfaction Trap RMX) (Short Edit)- Benny Benassi
24.Higher (Razor Rob Power Edit) (CLEAN)- Just Blaze x Baauer
25.We Still in This Bitch (Dirty-Hooks Only Short Edit) – B.o.B.
26.Switch Lanes (DIRTY)- Tyga ft The Game
27.187 (DIRTY)- Tyga ft Rick Ross
28.Ball (Dirty) (Hook First / Wayne Only)- T.I. ft Lil Wayne