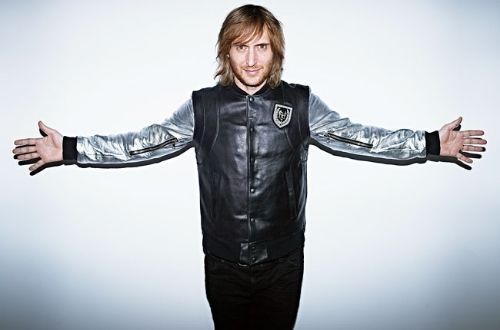 With the 2013 Billboard Music Awards rapidly approaching, we caught up with BBMA finalist David Guetta to help recount the incredible high points, new discoveries and memorable moments that caught his ears during the past 12 months.
The French DJ and producer is up for the Top EDM Artist award among others and he'll perform at the event as well. His single "Titanium" peaked at No. 7 on the Hot 100 in 2012. Read the rest of the interview after the jump.
Looking back on the past year, what was the highlight for you?
David Guetta: I literally had to beg Sia to be on "Titanium." She wanted to be a writer but not be the artist. That record has become one of the highlights of my career so far—and hers. It has so much emotion and depth. Now she is writing for Beyoncé and Rihanna. She has so much talent; I am really happy that I could help share this with the world.
What song really made an impact on you this year?
There are so many, but there is one woman who is outstanding: Emeli Sandé. She deserves to break in America. We worked together on a show before her first hit in the U.K. and she went on to sell more records than anyone for a debut artist. She has soul, class, and her lyrics are incredible.
What new talent emerged or came into his or her own this year that blew you away?
I'm always listening out for and supporting new talent. There is a young DJ/producer, Nicky Romero, that I have been working with and helping develop. He's amazing! He just had a No. 1 in the U.K. with another great young artist, Avicii.
What was your favorite music-related meme or viral video this year?
"Harlem Shake," for sure. I love the way that the video—and, most of all, the dance—became owned by everyone. Some people make music, others play it. But unless it connects, it means nothing, except to the creator. Every beat I make I want to make people engage. My record company, Capital, even made their own version too.
Was there a surprising sound or music trend that pricked up your ears?
I'm always searching out new beats; I'm working on my new album now, so if I told you I would spoil the surprise!
How has social media affected the way you engage with your fans?
I find it a little bit crazy that I am one of the most followed people on the planet; I have 41m followers on FB & 9m on twitter – and over a billion views on YouTube. But I love it. The direct connection with the people who like what I do; it's incredible to have that personal touch. Dance music was always about a community and now it's gone global; plus I can speak for myself direct. When we hit 40m on FB I gave away a remix of "Play Hard" as a thank you.
What are the biggest challenges facing touring artists today?
I tour differently to most arena/stadium acts. I do 150 gigs a year across the planet so have to be able to move fast and be efficient. I have a small team who fly ahead of me; lighting designers who operate bespoke technology created for me. We can deliver a custom show for each venue, no matter how large or intimate. I have local production to build the LED screens to present it on. So no trucks. I have all my music on a stick; I plug it in and mix it live. Maybe bands should look at the EDM model.
How do you live like a high roller when you're in Las Vegas?
For the record: I make beats, eat, make beats, play beats, sleep, fly, then repeat. Doesn't matter if it's Vegas, China, Ibiza, wherever. That's my life. That's my indulgence. Making beats. Making people dance.