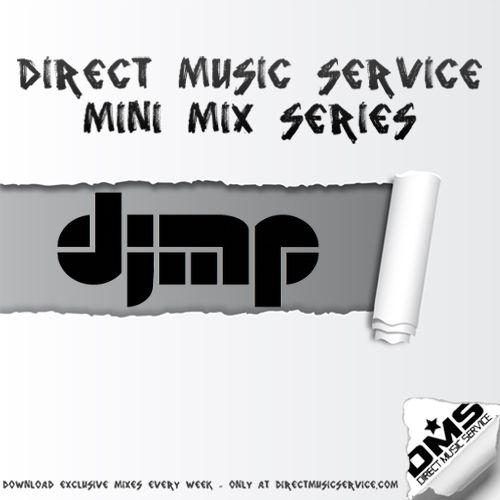 Mix #63 we have DJ MP, born and raised in New York and now residing in Los Angeles, CA. DJ MP (aka Mark Perez) has paid his dues on both coasts. Equally respected and respectful of his elders and the turntable/vinyl roots of the DJ community, MP exudes a genuine love for music, always striving to grow as an artist. Many would label his style "open format" as DJ MP will drop anything soulful and musical when the moment demands it. Whether he is doing corporate events for Sony, MTV, or Samsung, opening for Pitbull on a tour stop or holding down one of his weekly residencies, DJ MP is always keeping it fresh. He currently maintains weekly residencies throughout L.A., most frequently at Waterman's Safehouse for Surfers in Hermosa Beach where he also performs alongside DJ Skout in the turntable brotherhood known as The Groovment. Download and Listen to his exclusive hip hop mix that he made for us at DMS.
For more information about DJ MP click the links below:
Check out the tracklist after the jump with links to download all of the edit's he used in this mix. Be sure to check back every Monday for a brand new mix.
Tracklist
1. Teddy Pendergrass- Close The Door (Tommy Simone ReDrum)
2. Tribe Called Quest- Find A Way (Intro)
4. 2pac- Do For Love (Clean VM Edit)
5. Latyrx- Lady Don't Tek No (Intro)
6. Beastie Boys- Hey Ladies (VM Short Break)
7. Kevin Scott- ACAPELLA LOOP – Where The Ladies At (Long)
8. SWV ft WuTang Clan- Anything Remix (Intro)
9. Tribe Called Quest- Award Tour (Intro)
10.Teddy Pendergrass- When Somebody Loves You Back
11.Marvin Gaye- Let's Get It On (Da Producers MPG Groove Mix) (Drew Pierce Edit)
12.Warren G- Still in Love (Intro)
13.A$AP Rocky- F#ckin' Problems (Clean Intro)
14.Young Jeezy ft 2 Chainz- R.I.P. (Dirty Intro)
15.2 Chainz- I'm Different (Dirty Intro)
17.Too Short & Biggie- Big Booty Hoes (Intro)
18.Bobby Brown- Every Little Step (Intro)
19.Trinidad James- All Gold Everything (Korean Blow Remix) (Dirty)
20.Deion Sanders- Must Be The Money (Quick Edit)
22.Bill Withers- Lovely Day (FUSE Short/ Re-Drum)
Also Used: