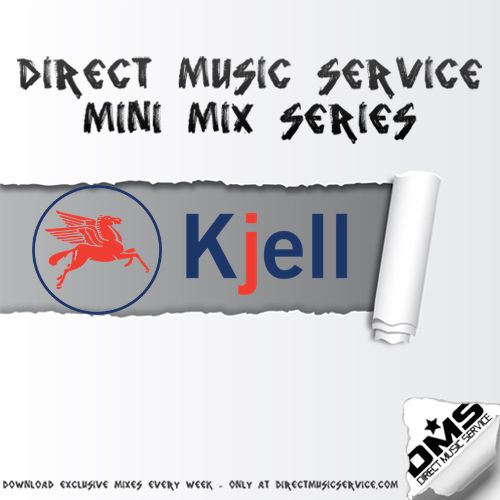 Mix #55 is brought to you by DJ KJELL NAFSTAD from Minneapolis. He's been playing instruments and creating visual art for most of his life. His love of music and art combined to create a successful DJ career where he spins video and audio across the Twin Cities at weekly residencies, private parties, weddings, clubs and bars. His DMS Mini Mix is from the DJ that wants to escape the cold, get your spring break on with this "Mexico Party Mix" exclusively for DMS. from . Make sure you download this mix he made exclusively for us at DMS.
For more information about DJ KJELL NAFSTAD click the links below:
Check out the tracklist after the jump with links to download all of the edit's he used in this mix. Be sure to check back every Monday for a brand new mix.
Tracklist:
1. Pitbull- Calle Ocho- 1 min Edit (ACAPELLA OUT)
2. Spencer & Hill ft Bastian Van Shield- Cantina (Yolando Be Cool & Dcup Remix/ Spryte Cutdown)
3. Felguk- Jack It- Spryte Cutdown
4. Dev ft Enrique Iglesias- Naked
5. Lil Jon vs Dj BeatBreaker- Palma Latin (House Banger)
6. Denis Naidanow ft Juan Magan & Lil Jon- Shuri Shuri (Let's Go Loco) (Bodybangers RMX) (Diggz Short Edit)
7. Cevin Fisher & Seamus Haji- I Love Miami- Manuel De La Mare & Alex Kenji rmx (SINcere Short Edit)
8. Bass Kleph- I'll Be OK- Superskank rmx (Spryte Cutdown)
9. Pitbull- Hotel Room Service- Diggz chorus only quickhitter
10.Glamrock Brothers & Sunlovers ft Nightcrawlers- Push the Feeling- 2012 Big room mix (Drew Pierce Short Edit)
11.Edward Maya ft Vika Jigulina- Stereo Love (K. Scott "Frankenstein Edit)
12.J Lo ft Pitbull- On the Floor
13.Acapella Loop- Party People on the Floor
14.Enur ft Natasja- Calabria (Menegaux Short Edit/ ACAPELLA In-Horn Loop Out)
15.Artie The 1 Man Party- A Moveer La Colita (Bedtime Short Edit)
16.Sergio Mendes- Ye Me Le (Chuckie Remix/ Edit)
17.Marvell, Too Fresh- Hotel Party (Bass Kleph RMX) (Spryte Cutdown)
18.Crazibiza- Coco Loco (Simo Edit)
19.2Elements- Tell Me Boy (Tradelove RMX) (Simo Short Edit)