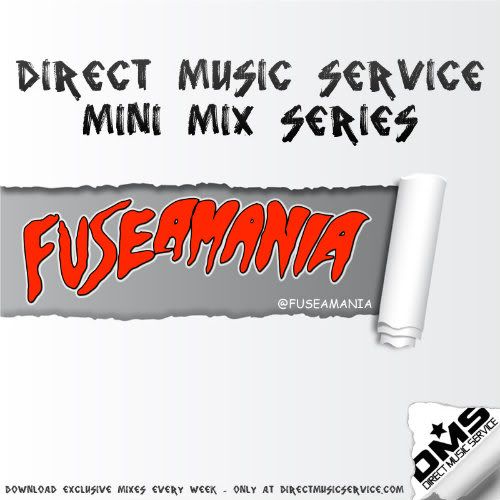 Mix #47 we bring you one of our DMS editors FUSEAMANIA from Cincinnati Ohio. Fuseamania (Fuse) is one of the most versatile and crowd pleasing DJs in the nation. Having been born and raised in the DJ hotbed of Cincinnati OH, Fuseamania continues to support his hometown as Official DJ of Cincinnati Fashion Week as well as being the exclusive DJ for Saks Fifth Avenue and Cincy Chic Magazine fashion shows. As an official DJ of international brand vitaminwater. Fuseamania's "Themed" mixes have become a popular item, and has gained to notice to lead him to produce mixtapes for the uncapped live series, and performed at numerous vitaminwater hosted live events. Listen and Download his latest mix that he made for us here at DMS.
For more information about FUSEAMANIA click the links below:
Check out the tracklist after the jump with links to download all of the edit's he used in this mix. Be sure to check back every Monday for a brand new mix.
Track List
1. Feel The Vibe – 4peace (Bedtime Edit)
2. Reaching Out – Nero (Fred Falke RMX) (Diggz Short Edit)
3. Spectrum – Florence & The Machine (Calvin Harris RMX) (Drew Pierce Edit)
4. Spread Love – John Gold (Crazibiza RMX) (Bedtime Edit)
5. Music Talking – Roland Clark and The Montanas (Fred Falke RMX) (K.Scott Edit)
6. Reload Religion – R.E.M. vs Sebastian Ingrosso & Tommy Trash (Joe Maz Bootleg)
7. War – Edwin Starr (Cosmic Funk Bootleg) (Spryte Cutdown)
8. Baby I Need Your Lovin' – Gayle Adams (Quinten 909 RMX) (Fuseamania Edit)
9. And The Music Began To Play – Jay C (Esquire NuFunk RMX) (Bedtime Edit)
10. Another Brick In The Wall – Pink Floyd (Relanium RMX) (Whitematic Rework)
11. Shake and Bake – WhiteNoize (Bedtime Edit)
12. I Wanna Dance With Somebody – Whitney Houston Vs. Alesso (Bad Boy Bill Good Love Bootleg) (SINcere Quick Edit)
13. Orinoco Flow – Enya (PrototypeRaptors 2012 Sailing Away Bootleg) (Fuseamania Short Edit)