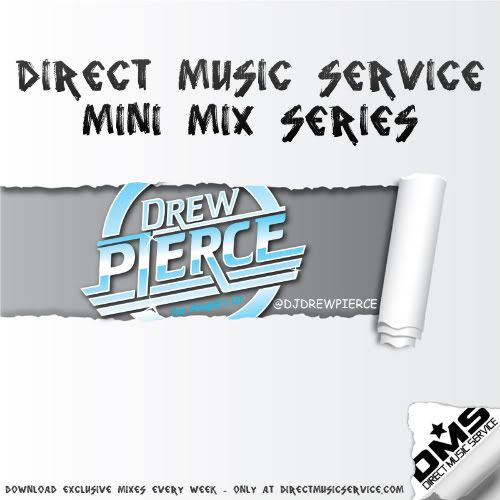 Mix #34 we have DJ DREW PIERCE from Long Beach, California. He is one of the editors for Direct Music Service and you can find all of his edit's exclusively on this site. He has put together for us a mellow beach style mix of Rock, Hip Hop, & Reggae showcasing some of the edits that he uses at some of his more laid back gigs.
For more information about DJ Drew Pierce click the links below:
Check out the tracklist after the jump with links to download all of the edit's he used in this mix. Be sure to check back every Monday for a brand new mix.
TRACKLIST:
1. G Love & The Special Sauce ft Jack Johnson – Rodeo Clowns (Drew Pierce Short Edit)
2. Ben Harper – Steal My Kisses (Edit)
4. Shwayze – Buzzin (Will.I.Am Remix)
5. Wiz Khalifa – Hey Girl (CVRBND Quick Hitter)
6. Big B ft Scott Russo (of Unwritten Law) – Sinner (Drew Pierce Short Edit)
7. Slightly Stoopid – Somebody
8. The Fugees – No Woman No Cry (CLEAN- Drew Pierce Edit)
9. Sublime – Badfish (CLEAN- Drew Pierce Short Edit)
10. Brazilian Girls – Pussy (Drew Pierce Edit)
11. Blondie – The Tide Is High (19Sixty Edit)
12. UB40 – Every Breath You Take (Drew Pierce Short Edit)
13. Shinehead – Jamaican In New York (Drew Pierce Quick Edit)
14. Tanto Metro – Everyone Falls In Love
16. Beenie Man ft Janet Jackson – Feel It Boy (Menegaux Edit)