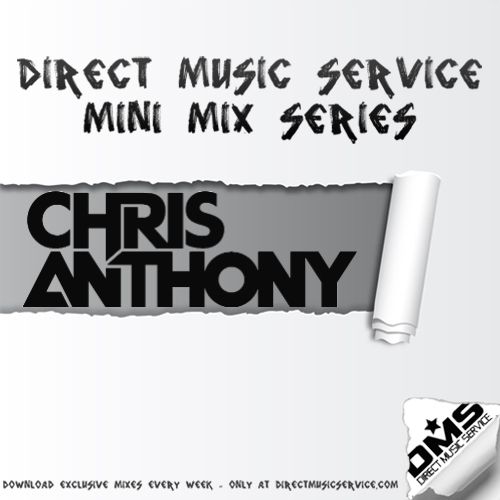 Mix #61 we have DJ CHRIS ANTHONY Orange County, California. Having over 11 years of experience, Chris Anthony is a savvy veteran in the game with a love and knowledge of music that is apparent every time he gets behind the turntables. Impressing club goers and clients alike, Chris delivers an open-format style of mixing in which he tastefully mixes Top 40, House, Hip Hop, Rock, Indie, Disco, and every other genre in between seamlessly. More than just a nightclub DJ, his experience and individual style have garnered the attention of corporate heavyweights such as Nike, LRG, Scratch Music Group, Crossfit, Macy's, M-A-C and Sephora. Download and Listen to his exclusive House mix that he made for us at DMS.
For more information about DJ CHRIS ANTHONY click the links below:
Check out the tracklist after the jump with links to download all of the edit's he used in this mix. Be sure to check back every Monday for a brand new mix.
Tracklist
1. Justin Timberlake "Let The Groove Get In" (Sammy Bananas Bootleg) (Diggz Short Edit)

2. Ray Barretto "Deeper Shade Of Soul" (FUNKEdit)
3. Robin Thicke ft T.I. & Pharrell "Blurred Lines" (Donk Edit)
4. The Roots "The Seed" (BBC Radio One Version)
5. Toto "I'll Supply The Love" (Donk Short Edit)
6. P-Money & Dan Aux "Kinda Lovin" (Menegaux Edit)
7, Janet Jackson "Someone To Call My Lover" (CFLO- ACAPELLA IN / Quick Edit)
8. Phil Collins "Easy Lover" (Chris Anthony Edit)
9. Eric Carmen "Hey Deanie" (19Sixty Edit)
10. Martin Solveig "The Night Out" (Short Edit)
11. Wax Motif & Neoteric x Plastik Funk "Go Deep" (K.Scott "Frankenstein" Edit)
12. Ghosttown Djs "My Boo" (Short Edit)
13. Kid Cudi "Day 'N' Nite" (Crookers Remix-SHORTER EDIT)
14. The Romantics "Talking In Your Sleep" (Wanderer Short Edit)
15. Cam'ron "What Mean The World To You" (Intro)
16. G.O.O.D. Music ft Kanye West & R Kelly "To The World" (CLEAN)
17. Chicago "25 to 6 or 4" (19Sixty Edit)
18. Macklemore & Ryan Lewis "Can't Hold Us" (CLEAN- Donk Edit)
19. T.I. "What You Know" (Chris Anthony Acapella Outro)
20. Keys N Krates "Treat Me Right" (Original Mix)
21. Willie Hutch "I Choose You" (Jim Sharp Remix) Chris Anthony Edit
22. UGK ft. Outkast "International Players"