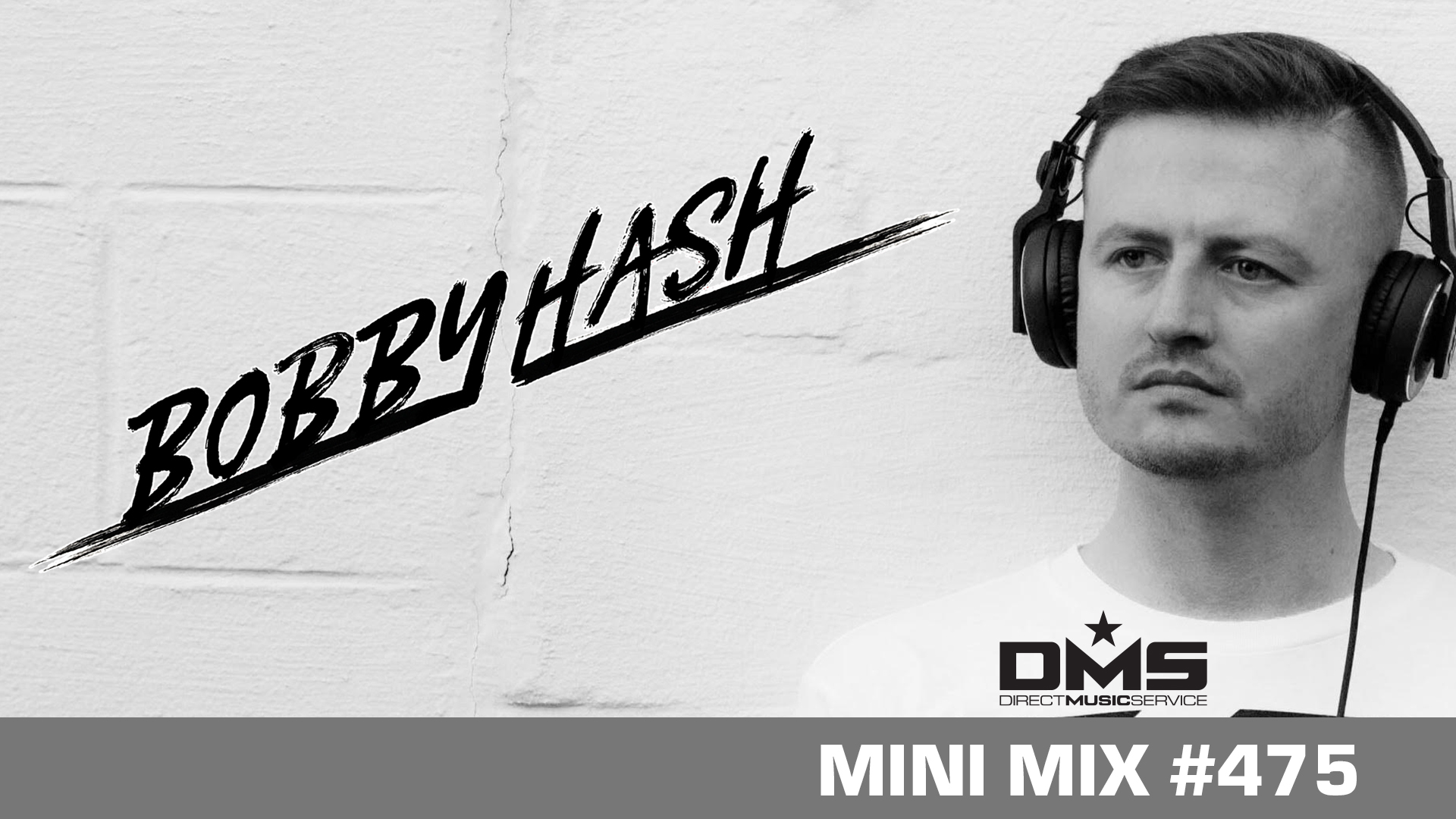 BIO:
Bobby Hash is back again throwing down a set for the DMS Mini Mix. Since 2011, Hash has stormed through the mid-atlantic.  With his energetic mixing style and broad knowledge of music, he has established a brand that sees him working well over 150 gigs a year including nightclubs, weddings, private events, concerts, music festivals and more.
"I've never considered myself caged to a single genre," states Hash. "By doing so I would eliminate people from the party. When I spin, I want it to be about everyone coming together to have a good time. Leave the real world, troubles, dramas, and stresses at the door and just be free."
From humble beginnings in the small-town college bar circuit, Hash has traveled all over the east coast from Miami to Boston, showcasing his talents at events such as Firefly Music Festival, ShamrockFest DC, Big Night DC, regularly opening for touring urban, pop, and country artists, working with many PRIDE/ RuPaul celebrities and establishing a recognized private events brand.  
Bobby can be heard weekly on WXLK "K92" 92.3 FM with his weekly #ClubK92 mix show alongside DJ Flex. He can also be heard weekly on Twitch starting again on July 7th with weekly shows Wednesday and Sundays from 9-11pm.
With a record of success that allows him to continually serve from NC to the DMV metro areas – the future holds a lot for Hash. Stay in touch via djbobbyhash.com and @djbobbyhash on social media outlets Facebook, Instagram, Twitch, Twitter and Snapchat to see exactly what is in store.
Stay in touch via djbobbyhash.com and @djbobbyhash on all social media outlets.
TRACKLIST:
Flo Rida feat Inna & Timmy Trumpet – Summers Not Ready
Join Hart – Shady Love
Enur x Missy Elliot – Calabria Work (GKS Mas Flow Moombahton Bootleg)
Trinidad Cardona – Dinero (Yaniss Remix)
Bad Bunny ft Jhay Cortex – Dakiti (Pedro Carrilho Remix)
Dua Lipa vs Martin Mix vs DNVS – Love Again (Petedown Bootleg)
Ed Sheehan vs Bhaskar – Bad Habits (Petedown Bootleg)
Jack Harlow x TripL – What's Poppin (Joe Maz Edit)
J Balvin & Skrillex – In Da Getto
Galantis – No Money (DJ AndOne One of a Kind Blend)
Wake Flocka Flame ft. Roscoe Dash – No Hands (Cheyenne Giles 2021 Remix)
Tyga ft. Moneybagg Yo – Splash (HMC Hype Acapella)
Megan Thee Stallion – Thot Shit (HMC vs Mike D Edit)
Doja Cat ft. Weekend – You Right (Mike D Remix)