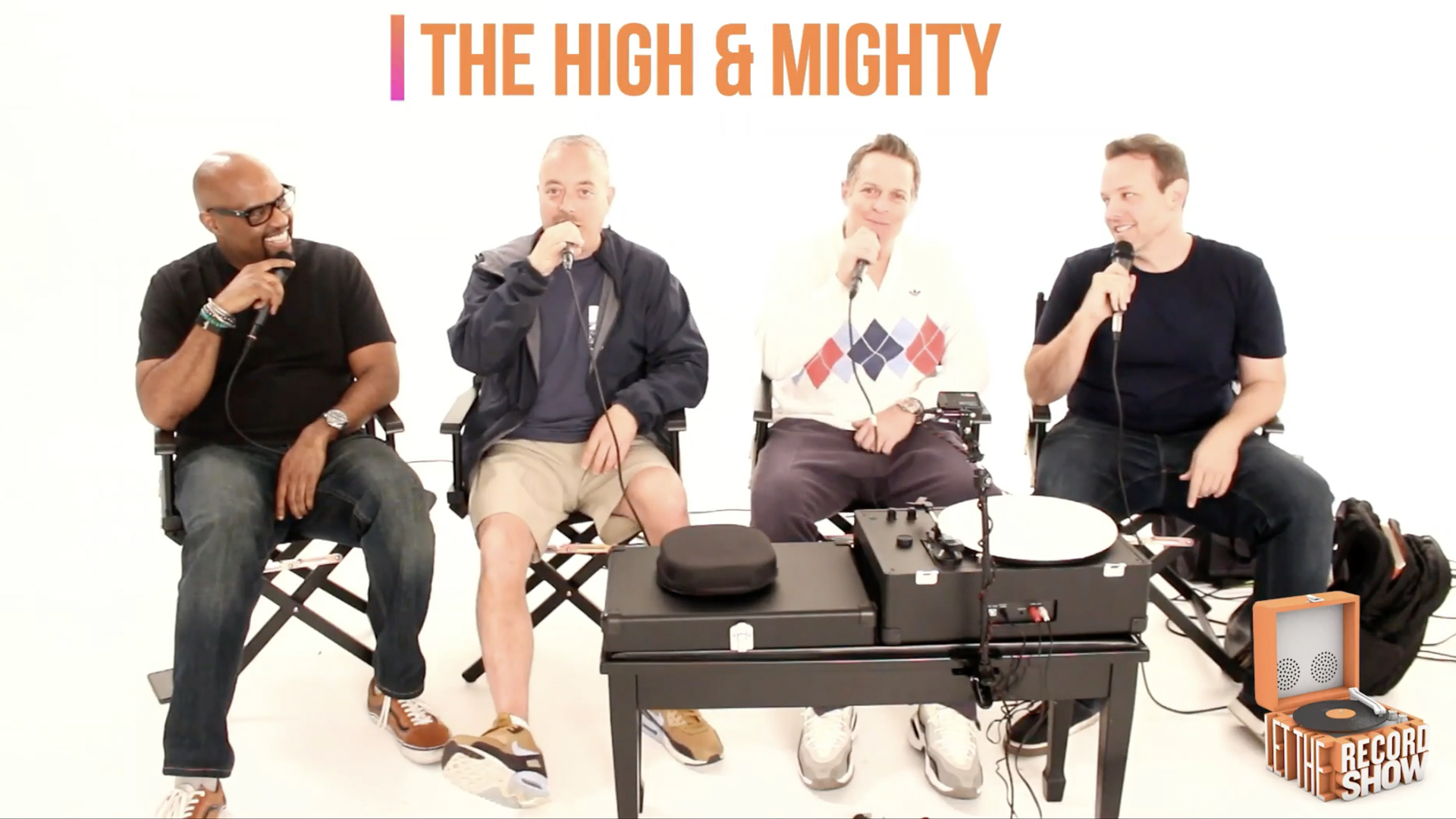 Let the Record Show, the crate-dug interview series in which artists discuss their favorite songs of all time as the tracks spin on vinyl, continues its third season today, as hosts Mike Pizzo and Warren Peace speak with Philadelphia indie rap duo the High & Mighty.
Dissecting the parts of their breakthrough classic "B-Boy Document", Mr. Eon and DJ Mighty Mi select platters from Mantronix, Boogie Down Productions, and Krown Rulers, while recounting tales of their early days on Rawkus Records and working alongside Mos Def and El-P of Run the Jewels. Classic rap staples from Public Enemy, King T, Ultramagnetic MC's are also featured, along with a handful of little known underground Philly classics.
The High & Mighty's appearance on Let the Record Show marks the twenty-eighth episode in the series and the thirteenth episode released this year, following each Flosstradamus, Lil Jon, Kurupt, Mayer Hawthorne, Just Blaze, Masta Ace & Marco Polo, Georgia Anne Muldrow, Cut Chemist, MURS, Tech N9ne, Del the Funky Homosapien and Destructo. Season 3 will continue with Sofi Tukker, DJ Hurricane and more.