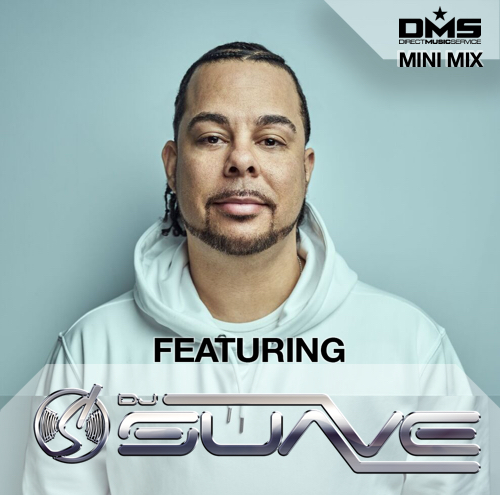 Mix #310 we bring you DJ SUAVE from Denver, Colorado.​DJ Suave is the alias of open format DJ/Editor/Remixer Esau Logan. A Charleston, SC native that has called Denver, CO home for the past 15 years. This former mixshow host on Orlando's U100.7FM has quickly become one of the premier open format DJs in Denver. In his short tenure as a DJ he's spun in every major venue in Denver and in major markets such as Las Vegas, Miami & San Francisco and at festivals like Decadence & Global Dance Festival to name a few. He brings an irresistible sense of fun to every single set, whether it's a sweat-soaked nightclub or in front of thousands at a music festival. Check out this exclusive mix he made for us
For more information about DJ SUAVE click the links below:
Check out the tracklist after the jump with links to download all of the edit's he used in this mix. Be sure to check back every Monday for a brand new mix.
Track List:
1. Intro
2. T.I. – "Bring 'Em Out" f/ Swizz Beatz .30
3. LL Cool J – "Headsprung" 1:43
4. Travis Porter – "Ayy Ladies" 3:20
5. Travis Porter – "Ayy Ladies x Jigglin (Cutswell Twerk Segue)(DJ Suave Bootleg) 3:40
6. Bubba Sparxxx – "Ms. New Booty" (DJ Suave Bootleg) 4:44
7. Ying Yang Twins – "Wait" (The Whisper Song) 5:55
8. LoveRance – "Up!" (Lil' Jon & DJ Kontrol Blend) 7:10
9. T-Pain – "Up Down" 7:30
10. Lil' Jon & The Eastside Boys – "Get Low f/ Ying Yang Twins" 8:47
11. Too Short – "Shake That Monkey f/ Lil' Jon" 9:16
12. Oasis – "Wonderwall" (Max Methods Mashup) 10:32
13. Yellow Claw – "DJ Turn It Up" 11:49
14. Too Short – "Blow The Whistle" (Mighty Mi Bird Machine Bootleg) 12:27
15. Migos – "Stir Fry" 13:17
16. Big Tymers – "Still Fly" (DJ Suave Blend) 14:25
17. G-Eazy – "No Limit" f/ A$AP Rocky, Cardi B & Juicy J) (DJ Suave Hype Clap Intro/Personal Edit) 15:08
18. G-Eazy – "No Limit x Make 'Em Say Uhh" (Danny Diggz Segue) 17:23
19. Master P – "Make 'Em Say Uhh" f/ Mystikal 17:43
20. J Balvin – "Mi Gente" f/ Willy William (DJ Suave 'Freeze' Bootleg) 18:26
21. Bruno Mars – 24K Magic (Scooter Intro/Short Edit/ACA Out) 21:21
22. Sia – "Cheap Thrills" (DJ Suave "Goodies" Mashup) 23:47
23. Drake – God's Plan (PeteDown 100-77 Transition) 25:42
24. Coolio – "Gangsta's Paradise" f/ LV 28:18
25. Outro 29:29
Podcast: Play in new window | Download | Embed