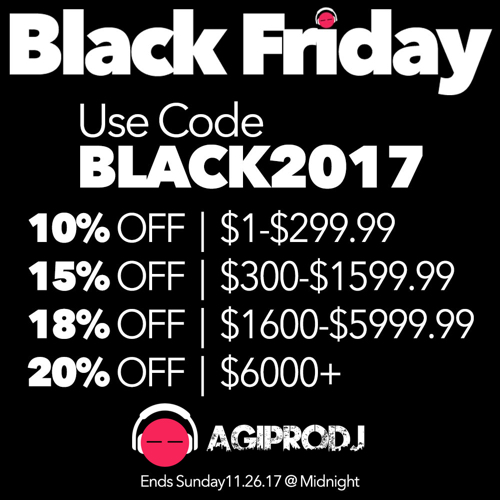 Check out our friends over at AGIPRODJ's Black Friday deals. No limit to the amount you can save. Free Shipping on orders over $99. NO LOCAL SALES TAX (This will save you 4-11% depending on where you live). They will price match just about any deal out there. Also save 30% on extended warranties.
See All Their DoorBuster Deals HERE!!
AGIProDJ's entire staff is made up of REAL DJ's, not sales people, with 20+ years experience rocking events & clubs. Their mission is to get the gear that's right for YOU, which makes you a better DJ. These guys are experts in their field, equipment manufacturers come to them first with new & innovative products at the best possible prices. That savings is transferred to you, the DJ. Hands down, AGIProDJ is the premier place to buy DJ gear.
Check them out today and tell them DMS sent you!
For more information about AGIPRODJ check out the links below: