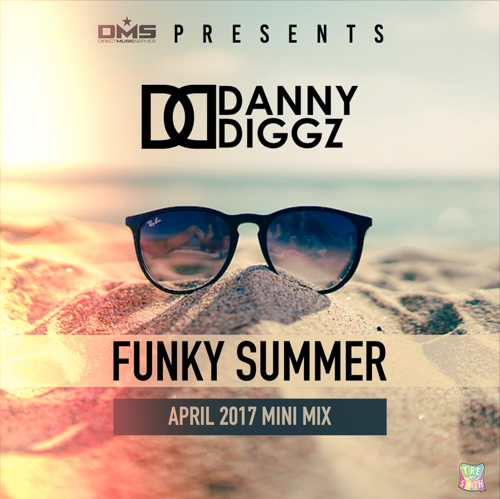 Mix #264 we bring you our very own from teamDMS DANNY DIGGZ. Diggz — "Bringing the funky summer vibes on this week's DMS mini mix series!! Featuring a selection of new school hits from Calvin Harris and Drake to classics from The Bee Gees & Earth Wind & Fire, this mini mix will have you grooving all summer!" Check out this exclusive mix he did for us at DMS.
For more information about DANNY DIGGZ click the links below:
Check out the tracklist after the jump with links to download all of the edit's he used in this mix. Be sure to check back every Monday for a brand new mix.
1. Slide (Full w/Aca Out)
2. Pick Up The Pieces (OG)
3. Stayin Alive (Diggz 24k Mash)
4. 24k Magic (Short w/Aca Out)
5. Shining (Short)
6. All Night (Kaytranada RMX Short)
7. Rock Your Body (DJ Scooter 1979 RMX)
8. Brazilian Rhyme (OG)
9. Heatstroke (Sisco Kennedy Short)
10.Passionfruit (Diggz Edit)
11.American Boy (Fresh Direct vs. Diggz Short)
12.Fiyah (Diggz Verse 1st Short)
13.Get it Together (Diggz Flat in Edit)
14.Follow Me (OG)
Podcast: Play in new window | Download | Embed