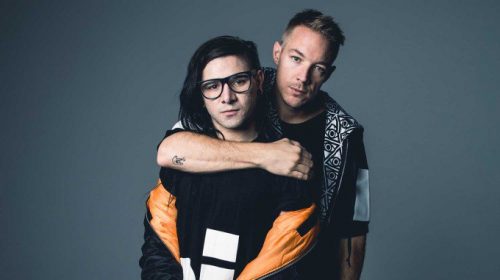 Mid-last year, Skrillex hinted that we may have seen the last of his collaborative project with Diplo. "Just did our last Jack Ü festivals of 2016… and for a long long time," he wrote in a tweet that was later deleted. "Thank you for all the people who came out to support us."
Until now, the future of Jack Ü has been anyone's guess. But during a Q&A session in Sydney last week, Diplo fielded a question from the crowd on whether there would ever be another release from the superstar duo.
"Hopefully," the hitmaker answered. "Right now I'm just doing a lot of new Major Lazer stuff and Diplo stuff. The thing with Jack Ü is complicated, because of Atlantic. Skrillex is signed to that label and it's difficult to do anything with that. I hate major labels, so I don't really want to do anything with major labels. So it's hard."
If label politics get in the way, that means the Florence Welch collaboration Jack Ü first teased a year ago might never see the light of day.
DOWNLOAD ON DMS