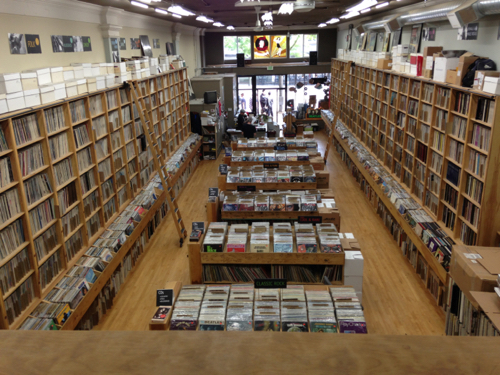 Annual sales of vinyl records will surpass $1bn (£820m) for the first time since the 1980s this year, according to a report published last week.
Professional services firm Deloitte predicts that sales of LPs will continue their resurgence in 2017 to register double-digit growth for the seventh consecutive year as people continue to favour the physical format.
Until a decade ago, the 12-inch record was widely considered to be in terminal decline but Deloitte now predicts it will generate 15-18 per cent of annual physical music sales.
In December, the Entertainment Retailers Association reported vinyl outsold digital downloads for the first time this century. Sales of 12-inch records jumped by more than half in 2015, hitting a 25-year high of 3.2 million.
A nostalgia for the tangibility and authenticity of vinyl, as well as the popularity of events such as Record Store Day which celebrate the individuality of independent record sellers, has fueled that explosive growth, though Deloitte said it may begin to taper this year.
Paul Lee, Deloitte's head of technology, media and telecoms research said that despite the ubiquity of music streaming services meaning music is more accessible than ever, "consumers are choosing to buy something tangible and nostalgic and at a price point that provides record companies with significant revenues."
Mr Lee fell short of hailing a full-scale resurgence of vinyl as a leading music format however, saying that it is unlikely to be the major source of growth for the music industry.
"Music's future, both from a revenue and consumption perspective, is all about digital, and this is where the brunt of the industry's focus should be," Mr Lee said.