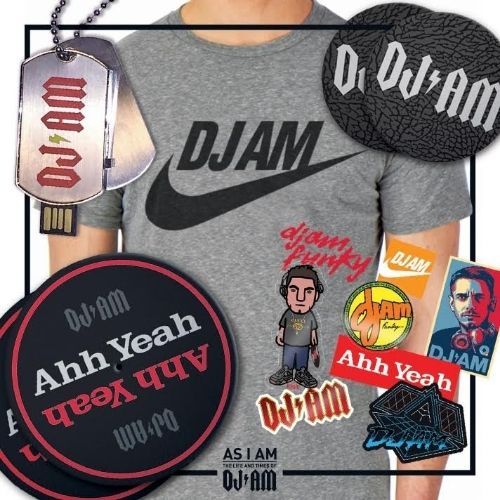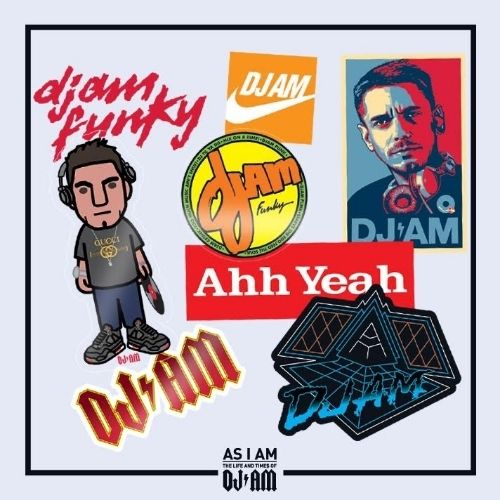 The newly launched DJ AM Indiegogo campaign to help benefit the upcoming documentary "As I AM: The Life & Time$ of DJ AM" about the DJ legend is offering some really cool DJ related perks. This campaign aims to raise money for the music licensing of the film so that DJ AM's iconic mixes & mixing can stay intact for the film's final release. We can only imagine the costs & strings pulled to make that happen!
First up is an official LIMITED EDITION DJ AM x Serato Control Vinyl, shown above, which will be limited to only 500 pairs is only available through this fundraiser. This is an official release done in conjunction with Serato, who plays a major role in the documentary. In addition to the control vinyls, the package also includes an exclusive pair of DJ AM classic logo slipmats and a download of the film when available. The design was based on artwork that AM worked on with his designer Niko prior to his passing and is also based on his love for his favorite pair of sneakers: The Air Jordan 3 Black/Cement. This package goes for $250 and is aimed at the serious Serato CV collectors!
Also of note is the "DJ Pack" (also shown above) which consists of an 8gb USB thumb drive designed to look like DJ AM's iconic dog tags, a pack of DJ AM logo stickers, 2 pairs of dope slipmats and a DJ AM Nike Logo Tee. All of these items were designed EXCLUSIVELY for this campaign. The dog tag USB flash drives also come pre-loaded with 25 iconic DJ AM mixes including TWO previously unreleased mixes! Did we mention this package also includes a download of the film? You can get all of this for just $125 and support a great cause at the same time! Win/Win for all involved.
These packages too rich for your blood? You can get just the pack of DJ AM logo stickers & a download of the movie when available for just $25! They've got something for all budgets, even those that have 50k to drop on AM's authentic Daft Punk uniform!
To donate and see all the items available in this project, visit: http://igg.me/at/djamdoc
To follow and keep up on all things related to "As I AM: The Life & Time$ of DJ AM" check out: www.djamdoc.com