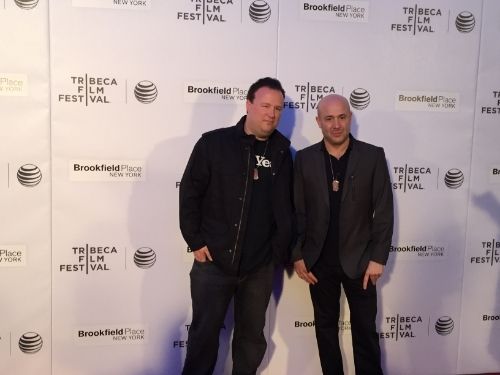 #TeamDMS boss Kevin Scott, a co-producer & music consultant for "As I AM: The Life & Times of DJ AM" is in NYC this weekend for the premiere screenings of the documentary at the Tribeca Film Festival. He posted the above pics on his Facebook today along with these details:
"Last night's "As I AM: The Life & Times of DJ AM" World Premiere was a fantastic success! So many people came out to support & rep our boy Adam Goldstein. I'm really proud of Director Kevin Kerslake, Editor Joel Marcus & fellow co-producer Jonathan Shecter among many others for all their work & contributions to this documentary, it was an honor to stand on stage with you gentleman for the Q&A session after the film.
For all those who have been commenting & messaging about other viewings and/or how to see the movie, we will post more info as soon as we have it. I know it's hard to keep waiting… but trust me, it's worth the wait!"
Check out www.djamdoc.com for more film info or follow Kevin Scott on his social networks to get the latest news on the documentary.