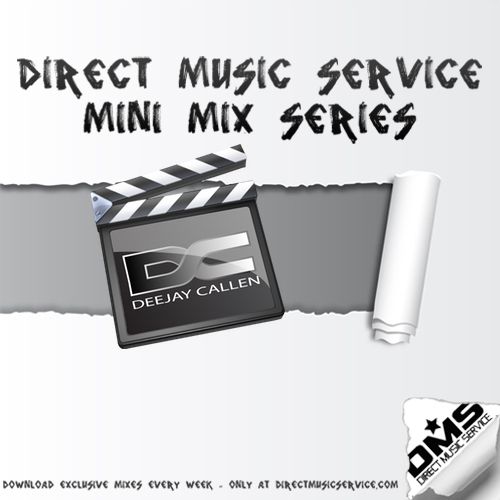 Mix #95 we have DJ CALLEN from Thousand Oaks, California. DJ Callen is known for his versatility, creativity, and flexibility behind the decks. With his in-depth knowledge of music from all genres, he is able to create a vibe that is entertaining and addictive at every event he plays. Callen has be mixing music videos long before software made it possible, making him a leader in his field. His video remixes have been used by DJ's all over the world. He has played everything from night clubs, festivals, TV shows, video webcasts, & celebrities parties. Listen & Download his exclusive funk & soul mix he made for us at DMS.
For more information about DJ CALLEN click the links below:
Check out the tracklist after the jump. Be sure to check back every Monday for a brand new mix.
TRACKLIST
3. Joe Cocker – Woman To Woman
4. The Isley Brothers – It's Your Thing
5. Jean Knight – Mr. Big Stuff (SFS ReDrum)
6. Charles Wright – Express Yourself
7. The Brothers Johnson – Strawberry Letter 23
8. Teddy Pendergrass – Close The Door (ReDrum)
9. Bernard Wright – Haboglabotribin'
10.The O'Jays – For The Love Of Money (Donk Short ReDrum)
11.William DeVaughn – Be Thankful For What You've Got (SFS Re-Drum)
12.Leon Haywood – I Want'a Do Something Freaky To You
14.Bill Withers – Lovely Day (Fuseamania Short / Re-Drum)
15.King Floyd – Groove Me (SFS Re-Drum)
16.Stevie Wonder – Superstition (Remix)
17.Zapp – More Bounce To The Ounce
18.Parliament – Flash Light (Ruffnek QH)
19.Ohio Players – Fire (Fuseamania ReDrum)
20.Average White Band – Pick Up The Pieces
23.George Clinton – Atomic Dog
24.Brick – Dazz
25.Kool & The Gang – Hollywood Swingin
26.The Eleventh Hour – Hollywood Hot
27.Parliament – Give Up The Funk
28.Roger Troutman – So Ruff, So Tuff
29.Tom Browne – Funkin for Jamaica
32.Ronnie Hudson – West Coast Poplock
33.Breakwater – Release the Beast (FUNKEdit) QUICK EDIT
34.Zapp – I Can Make You Dance (Mixx It Classixx Mix 1)
35.Lakeside – Fantastic Voyage
36.Funkadelic – (Not Just) Knee Deep
37.The Ohio Players – Love Rollercoaster