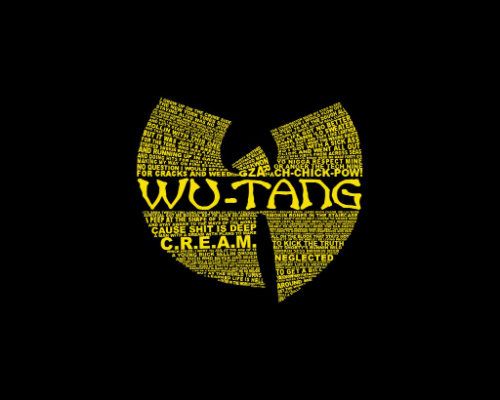 When one has an ample block of time to probe the mind of Robert Diggs, the hip-hop star, actor, filmmaker and chess master better known as the RZA, the question naturally arises: will the Wu-Tang Clan, the group that he led on hit albums like "Enter the Wu-Tang (36 Chambers)" and "Wu-Tang Forever," ever get back together for another record or tour?
So, in the course of discussing RZA's new film, "The Man With the Iron Fists," for an article in this weekend's Arts & Leisure section, the query was put to him, and his response suggested he, too, had given some thought to the possibility of reuniting with GZA, Ghostface Killah, Method Man, Raekwon, Inspectah Deck, U-God and Masta Killa — under certain circumstances. Here is RZA's edited answer:
There's one last job Wu-Tang Clan must do. The 20th anniversary [of "Enter the Wu-Tang (36 Chambers)"] is next year. And we need to, one time, completely, efficiently, properly, professionally represent our brand. One more time. But this time, showing up on time for press and for concerts and studio. Do it one time, perfect. We did good – people love it and I'm proud of what we've done. But all that was done – I would always say in my old interviews, "This is organized confusion." It was kept and contained, but it was a lot of chaos.
It must remain unpredictable. But now that I've done ["The Man With the Iron Fists"], I've seen what a focused mind can do – and that's how it started. A lot of people don't know this about Wu-Tang, it started from a focused mind. I was given total autonomy to do whatever I want with them. If you listen to "Protect Ya Neck," and U-God has four lines, not because he only wrote four lines – because I was able to take out everything else and just keep those four lines without him saying, "Yo, why I only got four lines?" They agreed, to me, to be a dictator for five years. And in those five years, it's considered some of our best work. The work continued on, with "Wu-Tang Forever," but that was the first democratic album. And then after that, it kept getting more and more – "Well, it's your album, what do you want to do? You want to hire P. Diddy? Whatever you want to do, help yourself. It's your [thing]." When before it was like, "No, no – it's what I say." Doing this film, I was given the same position again. And I see what happens when a person like me is driving that ship. I think we can do it again. I've been talking to some of the guys, I was like, "Yo, look, I would suggest that you put down everything you know, and trust me one more time."
Oh, it's got to be hard. [laughs] It's like, "What makes you think you're the genius?" Before, they believed in me like that, they trusted me like that. Now, they've had a chance to do their own thing, and some things they liked better. Whether it was successful or not, they may like it better. But I would say, if we get one more shot of me being completely trusted as the driver of the ship, I think we could give the world one more record, maybe. And if not that, one more campaign. You got people with tattoos on, man. You got people that some of those words we did, it influenced their life. And you don't want to leave them.
Many bands leave us, though – it just happens. The Beatles, they let it go, and that was it. You had to go with Paul or go with John or go with Ringo. They wasn't coming back together, and John dies and it never could happen. It's like O.D.B. has gone. But there's enough of us still alive, and I think there's still enough fans out there. Hip-hop is stronger than ever, as far as worldwide recognition, and our name is synonymous with it. It'd be smart for us to say, "O.K., 20 years, guess what?" We've proven that not only could the music last for 20 years, but there's an entity – you could go see a Rolling Stones concert right now. You could go see a Kiss concert. Anyway, I think there's one more round for Wu-Tang, if they go proper. But if they don't come proper, for some reason, whether it's my fault, their fault or the world's fault, I'm going to continue creating art and the Wu-Tang saga. If I've got to be the guy that's living it, I'm going to live it to the end.
[via NYT]
DOWNLOAD ON DMS