1. Tell us a little bit about yourself and how you got started DJing?
I started DJ'ing at age 15 after seeing a DJ mix music at my older brother's wedding. I knew on the spot that it's what I wanted to do moving forward. I had no idea, however, I'd still be relevant & doing it 20+ years later!
2. You are known for your edits,mashups,remixes, & frankensteins give us a breakdown of all the different types of edits you make to give you that unique sound in the club?
I make all sorts of edits & tools for my live shows… short edits, aca outs, frankenstein edits, you name it. Basically edits that use the best parts of each song. I try to only incorporate the best sections of each track in order to keep the energy up for the whole show.
3. Every DJ/Remixer has a preferred software they use in the studio what is the software you use and why?
Man, I'm still using Sony products for all my edits & mix CDs. I've been using the same programs since 1999, I'm so used to them that its second nature for me. Primarily I use Sound Forge & Vegas for almost all my edits. I did recently break down & cop Ableton so I'm gonna dive into it and start using it for more complex stuff.
4. I recently read an article that said YouTube tops 4 billion views per day. These stats would lead me to believe that DJing video is the next step for clubs. Have you started exploring videos and do you think bottle service clubs will start incorporating videos?
I have a decent collection of vids already & am intrigued by the concept but, to this point, I'm still doing 100% music gigs only. But with DVS (www.directvideoservice.com) on the horizon, that may change very soon! I think DVS will have a chance to really change the game for video DJs.
5. The last mix you put out Destination Nowhere is still in rotation on my iPod. It's a great mix of Indie Dance that you don't hear every day in todays heavily house and pop driven world of music. Do you have any plans for a part 2 or do you have any other mixes in the works?
Thanks. It's my favorite thing I've done. Making Destination Nowhere was a great experience. LRG clothing gave me their full backing on the project and allowed me to be as creative as I wanted to be. I had just discovered that genre of music and, at the time I made it, no one was really playing it or even aware of it. I made that CD when I felt the mix CD game had gotten really stale & everybody was just using the same 30 songs on their mixes. There was no originality going on & I wanted to do something to shake things up.
That said, I don't really have plans to do a part 2. I do, however, have a live CD dropping very soon that's similar to AM's Elton series. Its a live mix from the Righteous Room in Cincinnati recorded Labor Day Weekend 2010 and its blend of 80s, 90s, rock, indie dance, classic hip hop & more. I really like the feel of it and I'm hoping people will dig it too.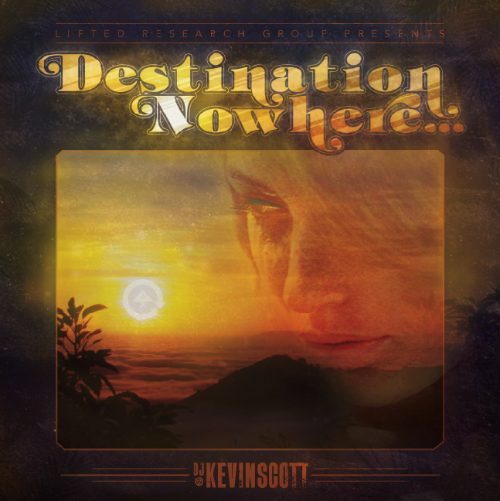 6. Every DJ hopes to travel around the country and get paid to play music, however it can't be all glorious. What are some of the disadvantages of traveling?
The big one is being away from my family. Traveling is probably amazing for the young, single DJ's but can be quite a lonely adventure for us older, married guys. Also, being hungover on an airplane has to be one of the worst things ever. Ugh.
7. What are your favorite cities to play and why?
My favorite cities to play in no particular order are Las Vegas, Vancouver & Orange County. Vegas because its ALWAYS a party & the crowds are there to go off, Vancouver because the house scene there is so strong & Orange County because its my home base and because Sutra is one of the truly premier nightclubs in the country.
8. Outside of DJn what are some of your hobbies?
Vintage video games from the 80s (asteroids, robotron, defender, missile command, etc), collecting nikes & vintage music tees, reading rock biography books & drinking beers poolside.
9. Your a collector of shoes as well as vintage shirts. Tell us what your most prized possession is?
I have a few actually. For vintage tees, I have the Beastie Boys / Run DMC 1987 european concert tour tee, the 1989 2 Live Crew Banned in the USA tee & of course the Eric B & Rakim Paid in Full Tour tee. For shoes, I have all 3 Supreme dunk highs that DJ AM gave me for my birthday one year, I also have his Jordan I 94's that he wore to the Grammy's in a nice case in my studio.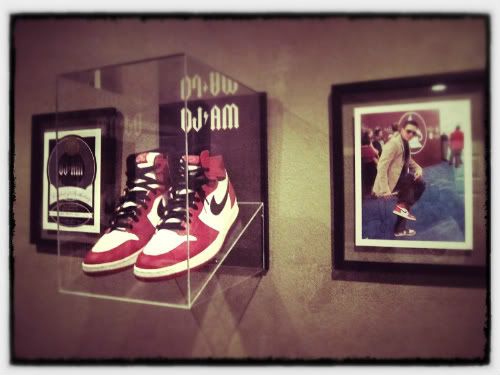 10. Biggie or 2 pac?
Biggie. Its not even close in my opinion…
11. What are your current top 10 picks from DMS?
In no particular order:
— Calvin Harris "Feel So Close" (Audiobot RMX)
— Felli Fel "Boomerang" (Artistic Raw Bootleg)
— The Wanted "Glad You Came" (Bassjackers RMX)
— Nicky Romero vs Green Velvet "Cameras Ready Prepare Toulouse" (Simo Bootleg)
— Michael Calfan "Resurrection" (Axwell RMX)
— Basto "Again & Again"
— Skrillex "Bangarang"
— Alex Kenji & David Jones "Emotions"
— Brass Knuckles "Lie To You" (Joe Maz RMX)
— Benny Benassi ft. Gary Go "Cinema" (Andy Callister Bootleg)
For More Information about DJ Kevin Scott check out the links below: